GOD TV, Revelation TV, United Christian Broadcasters, Premier Christian Media, and many others have committed themselves to get behind an historic gathering at Wembley Stadium.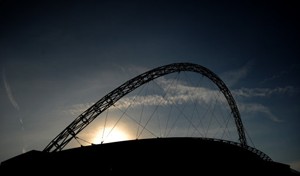 Wembley Stadium will host the historic day of prayer
The National Day of Prayer and Worship is being put on, to mobilise the UK church to pray together for national transformation, on September 29th.
"As GOD TV we hope that we can play a major part in supporting and promoting this National Day of Prayer and Worship. It's key that as the body of Christ we come together to stand as one here across the UK crying out to the Lord and praising Him believing Him for great things across our land," said GOD TV UK and Ireland Director Fergus Scarfe.
He added: "One of things that we are most excited about is that this gathering will allow all the Christian media ministries from across the UK to play a role in supporting this great event. There are issues that draw us all together and this is a key moment across Great Britain in 2012."
Organisers of the National Day of Prayer and Worship say it will be an historic opportunity for the church of the British Isles from every denomination, stream, and tradition to unite at Wembley Stadium to pray for the transformation of all sectors of society in our nation.
That's why UCB UK's Managing Director David L'Herroux, says they are partnering with the National Day of Prayer and Worship: "It will bring people back together and ensure that we make a statement in our nations that we as Christian are not hiding behind a bush, but we are prepared to stand together and to actually pray for our nations and see a mighty move of God.
"UCB wants to partner with this initiative because it's important for us to actually make sure that we unite our heart as a media organisation making sure that we support them with everything that we actually have and therefore we are proud to be their media partner."
Premier Christian Media is also fully behind the National Day of Prayer and Worship:
"Praying for each other and for the world goes right to the heart of the Christian faith. At Premier we are delighted to support the National Day of Prayer and Worship at Wembley this Autumn," said Peter Kerridge, Chief Executive of Premier Christian Media.
March 23rd, 2012 - Posted & Written by Peter Wooding