If you missed out on the 2013 BigChurchDayOut or just want to live the experience all over again, you can still enjoy the all energy and excitement of the top Christian bands and artists.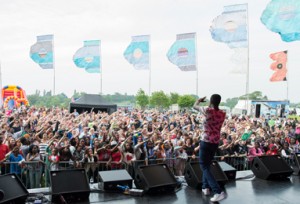 It's hard to imagine that it was only four years back that Tim Jupp, formerly of the hit band Delirious?, set out to create an all inclusive Christian festival where: "Some of the best artists and worship leaders can all be seen together in one day."
Did he succeed? If you were at Wiston, West Sussex over the Bank Holiday weekend you'd have no doubts.
Established and Promising New Talent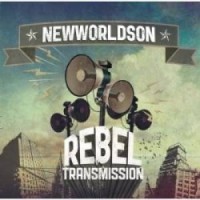 The programme for the 2013 BigChurchDayOut lined up more than 30 of Christian music's biggest and best known bands and singers and introduced a promising crop of up-and-coming new talent.
On three stages, ranging from the arena scale UCB Main Stage to the intimacy of the Tear Fund Tea Tent, established artists including Matt Redman, Phil Wickham and Stuart Townend delivered their reliable repertoire alongside new sounds from emerging performers and creatives such as Empire Nation, Nathan Jess and The Steels.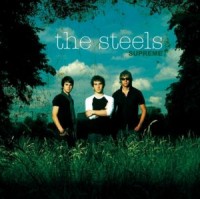 Nathan Jess, the worship leader from Northern Ireland and onetime Casting Crowns support act, mixes electric guitar pop/rock with string section chords, vocal harmonies and poetic story telling.
The Steels are an entirely new three piece band the North East of England, whose blend of guitar driven rock delivers the message of Jesus in a new and refreshing style. Astounding music lovers at major festivals all over the world they've proved themselves flexible enough to grab some exposure on BBC's 'Songs of Praise'.
Energy, Worship, Humour and Humility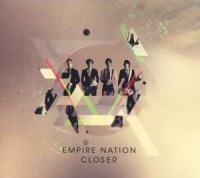 Growing out of The David Crowder Band, the four friends of Empire Nation offer a ministry of classic British high-energy, solid rock worship blended with their own sense of humour and humility.
They even managed to get Lionel Ritchie's support act vocalist, Philippa Hannah - a star solist in her own right, to feature on their new album, Closer.
There was also a chance to hear bands from as far afield as Texas in the persons of Salvador with their unique Spanish-American blend of hip-hop, pop, jam band rhythms, rock and much more, and the Canadian rock band The City Harmonic together with their pop-soul compatriots, Newworldson.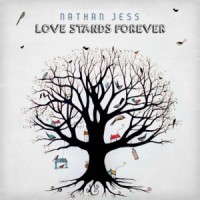 The range of bands spanned everything from established and classic favourites including Israel Houghton, Hillsong Live, Brenton Brown and Amy Grant, through award winning and Grammy nominated bands such as Jars of Clay to aspiring Glasgow based band, Superhero - a band that began in the pubs and clubs of central Scotland and now records with Delirious owned label, Fierce.
Find The Best in Christian Musicians and Bands - All In One Place
If you weren't there, don't worry; you needn't miss out. Follow any of these links and go straight to the latest offerings from Christian singers, bands and artists with the words and music to make every day a BigChurchDayOut day - even when you stay at home!
Hillsong Live, Matt Redman, Amy Grant, Phil Wickham, Jars of Clay, Salvador, Brenton Brown, LZ7, Gungor, Britt Nicole, Israel Houghton, Newworldson, Rend Collective Experiment, The City Harmonic, Jamie Grace, Stuart Townend, Yazz, Nathan Jess, Chip Kendall, Superhero, Empire Nation, The Steels, Philippa Hannah.
May 27th, 2013 - Posted & Written by Aaron Lewendon