Part of the joy of Top 10 lists is finding out which your favourites made the cut (or didn't). Here are our 10 absolute favourite songs from Australian praise supergroup Hillsong Worship.
Did we miss your favourite?
Let us know on Twitter or Facebook! You can find all our Hillsong CDs and resources in our new Hillsong Worship store.
The Top 10 Hillsong Worship Songs

10. Who you say I am - from the album There is More
Identity is the buzzword of the moment. It shapes politics, ethics, culture and social relationships. Identity is, for many, everything. That is a lot of pressure for something that can be hard to pin down. 'Who You Say I Am' is the anthem for the age of identity. It shows how being God's creation is a firm foundation for life and offers a more stable and secure self. All we are is who Gods made us to be, and this epic song declares just that.

9. What a Beautiful Name - from the album Let There Be Light
Few songs manage to really capture both the power and beauty of God. Those two ideas, beauty and might, seem odds with each other. Yet, this track manages just that. Power and beauty. Taken from the Hillsong's 2016 album Let There Be Light, What a Beautiful Name is a pure expression of awe at the majesty of God. It raises high Jesus' name high as a beacon for hope.
Order the album Let There Be Light here.

8. This I Believe (The Creed) - from the album No Other Name
A back-to-basics. This I Believe (The Creed) reaffirms the foundations of Christianity in the way only Hillsong Worship can; with epic scale and musical swells. The song shows the power of words. How a simple set of words bring together a Church by transforming the Apostle's Creed into a song for all Christians. Part statement of faith and part song for Churches worldwide, This I Believe (The Creed) will help you get back to the core of your faith with each moving chorus.
Order the album No Other Name here.

7. Hosanna - from the album Saviour King (Live)
All too often, powerful words from the Bible fall out of fashion for being too hard-to-understand. Words like Hosanna, for example. A word of praise that contains a wealth of history and worship in its three syllables, Hosanna was the go-to word of worship throughout the Bible. Used an appeal for deliverance, it was mostly used when Jesus entered Jerusalem before his death. And now it is given its rightful pride-of-place in the language of praise in this moving Hillsong anthem.
Order the album Saviour King here.

In the same vein as Hosanna, Forever Reigh sings of the unchanging goodness of God. With child-like imagery of running into God's arms, Forever Reigh feels like the closest Hillsong Worship has come to writing a love song for God. All about safety in God's arms, the song was a welcome cry for people searching for a place to be secure. To this day, the song has lost none of its power or simplicity.

5. From the Inside Out - from the album Mighty To Save (Live)
So much worship music was about the big things God has done. From the Inside Out changed that. A deeply personal song of thanks, it sang of the vulnerabilities we all have, and God's ability to work through it all when we surrender to Him. Quiet, meditative, simple. It offered millions of people quiet moments of healing from the inner turmoils and pains. It showed God of great changes as well as small mercies that can seem just as impossible.

4. Tell the World - from the album God He Reigns (Live)
Coming at the peak of the pop-punk music movement, Tell the World was a sing of pure energy. It proved that worship could be fun and relevant. Exciting musically, whilst still having a powerful message, Tell The World was used to fire people up. It was filled with kick-drums, guitar riffs, and thousands of people jumping up and down as they worship. It's praise, but not as people knew it back then.

3. My Redeemer Lives - from the album By Your Side (Live)
Bouncy, cheesy, and full of joy. My Redeemer Live is peak Hillsong Worship (and peak 90s!). So catchy that you knew the song back-to-front after a single listen, it's hard not to get caught up in the ebullience of the song. Equal parts victory song of Jesus' life and praise party, there is a charming unabashedness of My Redeemer Lives. The kind that had a naked King David dancing in the street and had crowds of thousands dancing like no one was watching.
2. Mighty to Save - from the album Mighty to Save (Live)
A distillation of everything Hillsong Worship is known and loved for, Mighty to Save is both intimate and anthemic. Filled with mission and heart, it sang of God's power to fix broken people and broken nations. It showed a God bigger than imaginations, bigger than the problems we all face. Mighty to Save contained the scope few songs have matched since, and mixes that awe with shining hope.

1. Shout to the Lord - from the album Shout to the Lord
Of course, it's Shout to the Lord. the number one pick was never going to be anything else. We simply love it. It's a song whose stirring words reverberated across the earth. Shout To The Lord made Hillsong a household name for Christians the world over. The song's rapturous sound and deep love of God touched millions. Even today the song keeps it's robust and moving qualities. It was deeply personal to each and every Christian who heard it. Reminding them that the only response to God's power is worship. Worship is all we can do and we will do it with a shout.
---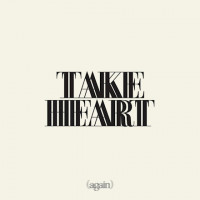 Hear your favourite Hillsong songs for the first time all over again. Take Heart (again) features prayerful new recordings from Hillsong Worship, Hillsong United and Hillsong Young and Free. This new album, recorded to offer peace and hope during the pandemic, features a whole host of Hillsong favourites.
Take Heart (again) CD includes Hosanna, Who You Say I Am, Take Heart (MMXX) and more.
Click here to discover Hillsong Worship in a new way.

November 6th, 2020 - Posted & Written by Aaron Lewendon