Who is the man behind some of the UK's biggest worship songs?

This month sees the hotly anticipated release of Sing Like Never Before: Matt Redman Essential Collection a 15 track collection of Matt's most famous and lovable songs from recent tracks such as 10,000 Reasons to his early tracks including Better is One Day and Once Again.
So where to start when it comes to Matt Redman and like most things it's good to start at the beginning. At the age of just 15 Matt joined the Soul Survivor team alongside Mike Pilavachi to lead worship at the ever popular youth festival and since then has been linked to Soul Survivor, returning in 2011 to lead worship once again but with a little more life experience!
Matt began his full time role of worship leader at the young of age of just 20 at St Andrews, Chorleywood and has since gone on to lead worship churches both here in the UK and the US. In 2008, Matt and his wife Beth and their two children spent a two year period in Atlanta starting a church plant with Louie Giglio and Chris Tomlin, Passion City Church. Now he's back here in the UK, based in Brighton at St Peters a church plant of Nicky Gumbel's Holy Trinity Brompton. Though he isn't as close now Matt often returns to Passion City Church to lead worship at the Passion conferences, most recently in front of 22,000 students!
Now let's get back to the music
With an ever growing discography here's a run down of Matt's albums with some of the track highlights.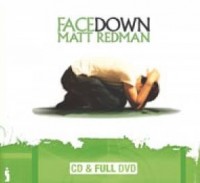 Facedown, another great album full of tracks you are bound to recognise. One of my personal favourites is 'Nothing But the Blood' an honest reflection on the truth and poignancy of the Gospel as the lyrics cry out 'Nothing But Your Blood King Jesus'.

Blessed Be Your Name: The Songs of Matt Redman Vol. 1 was released in 2005 and takes 12 tracks of previously released music including Once Again and Let Everything That Has Breath. The album was recorded live in Atlanta at the Facedown Conference.

Beautiful News is packed full of quality worship songs including the uplifting title track Beautiful News and collaborations with Delirious front man Martin Smith on the track 'Take it to the Streets' and Paul Baloche on the track 'Greater Song'. Unusually for Matt this album was recorded in the studio giving it a different feel to his live CDs.

We Shall Not Be Shaken released in 2009 brought a new collection of soon to be classic Redman songs from the bounce around variety of title track 'We Shall Not Be Shaken' to the beautiful ode to the Grace of God in 'You Alone Can Rescue'. This album shared the same producer as Beautiful News so you know it's going to be a winner.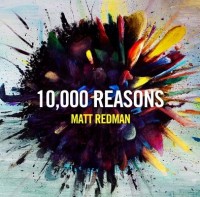 10,000 Reasons is a continual bestseller, since it's release in 2011 its songs have gone on to be sung around the world. Recorded live with 1,000 worship leaders this album has been cemented in scriptural influence with 10,000 Reasons, Bless the Lord Oh My Soul one of the catchiest and heartfelt songs in recent times. One of the best things about Matt's music is the ability for it to translate to a congregational level, but can also be appreciated on a personal worship level.

So now we have reached 2012 (nearly 2013) and having reached a new song milestone it's time to bring together the 'essential' collection. Whether you are looking for a CD to play in the car on your journey to work or perhaps you are a worship leader yourself and are keen to hear the new recordings of some his greatest songs, then this could well be the album for you. There is even a new song on Sing Like Never Before: Essential Matt Redman 'Love So High' featured on the bestselling Hillsong album Cornerstone that was released earlier this year.
So there you have it a potted history of one of the UK's leading worship leaders and his extensive catalogue of sincere praise and powerful melodies. If you are looking for modern praise and worship music that will stir the soul and uplift your faith then look no further. When it comes to classic modern worship songs you will definitely be singing Matt's gifted penmanship. Matt Redman is here to stay and that is a huge blessing to the Church!
November 9th, 2012 - Posted & Written by Anna Hockley