Deeper is The New Wine 2013 summer conference and worship event inspiring and equipping local churches to change the nation.
Declaring: 'One God, One Truth', this summer's New Wine Summer Conference Season will draw over 30,000 Christians of all ages for an unforgettable week of inspiring, empowering, spirit-fired teaching, worship, community... and camping.

Now Is the Time for the Church to Go Deeper
Titled 'Deeper 2013' and featuring new Archbishop of Canterbury Justin Welby, Danielle Strickland, John Coles and Mike Pilavachi among its high profile speakers, New Wine's 3 weeks of events invite you to share in heartfelt worship, renewal, transformation and a fresh vision of your part in what God's doing here and elsewhere in the world.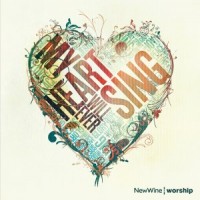 And with worship leaders including Martin Smith, Rend Collective and Brian Doerksen, 'Deeper 2013' promises to spark yet another spirit-filled album from New Wine Worship with all the power and devotion of last year's My Heart Will Ever Sing and Saving Grace.
This year's New Wine conferences provide the opportunity to take your heart deeper... deeper into the love of God through worship; deeper into the truth of God through teaching; deeper into the mission of God through prayer and challenge.
24 Years of Growing The New Wine Vintage
The grown-up New Wine movement - started in 1989 by David Pytches, then vicar of St Andrew's, Chorleywood, and his wife, Mary - gave birth to the highly successful summer youth festival, Soul Survivor, led by Mike Pilavachi - himself then a youth worker at St Andrews.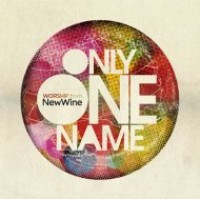 Soul Survivor in turn sparked the twenty-somethings follow-up festival, Momentum, feeding back into the more mature focus of New Wine.
More than just a summer season phenomenon, New Wine is well established as a year-round collaboration of churches and church leaders. Working together, as the strapline proclaims, to 'change the nation' The New Wine network offers training events, resources and supportive ministries including healing, prophecy, children's and youth work, prayer, worship and parenting.
Building Communities of Grace and Healing
Perhaps more charismatic in style than other Christian festivals, the New Wine magazine keeps worshippers from across denominations in touch with each other with news and articles from influential Christian writers and speakers.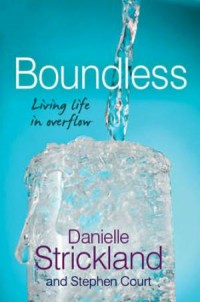 New Wine is more than just the music. Its leaders and speakers travel nationwide spreading the movement's influence into churches and communities large and small, inviting involvement in local and global issues from special needs ministry to human trafficking; the movement lives out its core values of Christian equality, unity and diversity.
Get a taste of what to expect at Deeper 2013 - and catch up with the energising spirit of New Wines past - with music, books and resources from New Wine's key speakers and worship leaders. Don't miss these New Wine worship highlights: studio recording My Heart Will Ever Sing, and Kid's Worship Album:Amazing
And for a sample of New Wine's teaching and nation transforming vision, get hold of John Coles' biblically grounded book, Learning to Heal, and Danielle Strickland's overflowing, Boundless.
June 9th, 2013 - Posted & Written by Aaron Lewendon