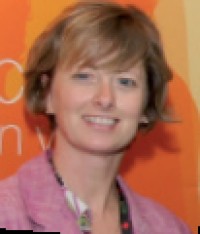 Schools receive the majority of the books and DVDs funded through the Speaking Volumes Scheme. That's because there are nearly 25,000 primary schools in the UK and many churches already have a and want to buy them books. Yet, it's a welldocumented fact that very few children know even basic Bible stories so there is clearly still huge potential for reaching out to schools with a gift of Christian books.
So, as an experiment and following the example of Words Aflame bookshop* reported in my last posting, we offered Christian books direct to schools for free on our stand at the Education Show at the NEC in March. More than 50 pre-schools, primary and secondary schools took up the offer. A cynic might say, 'Well, that's because they were free,' but we were surprised at the conversations we had. Here are some snippets: "We don't know where to buy good Christian books, so we don't." "Brilliant. We've just cleared out our IT lounge and made it into a library as the kids weren't reading enough."
"That's wonderful, we don't have any books about the Bible at all." "These books are really good, ours are so out of date." There is clearly a great need and desire for Christian books in schools, despite what we are led to believe. So there is obviously a great opportunity for bookshops to use and benefit from the Speaking Volumes scheme. Once we'd received the 50 schools' requests, we distributed them to their nearest bookshop. As a bookshop, you can offer the books direct to the school and they would pay half the price
instead of a donor. Or you could offer to find a donor willing to give 50% funding (in which case the order is yours) so the school receives books for free. If the nearest church can't or won't help, then try another church. The ratio of churches to schools in the UK is 2:1, so there are plenty more for you to approach.
There are other ways to raise the funds too. CLC Bookshop in Stockport put a collection box on its counter with details of the school, inviting customers to contribute. Other shops approached Churches Together groups; The Christian Word Trust in Redditch dipped into a trust fund of its own and has since gone on to make other gifts to local schools.
In the end, Speaking Volumes had to fund a number of gifts completely because we didn't give the bookshops involved enough time or
notice to find donors. (It was an experiment and we've learnt some valuable lessons to apply if we repeat the project.) Let's be creative and bold about ways we meet
the proven demand for Christian books in schools. Why not approach a school and ask if they would like some Christian books? Remember you're only looking for half of the retail price of the books as we fund the rest, which means that you gain a full-value order. Let's not just speak up for schools: let's step up to help them teach children about our wonderful God!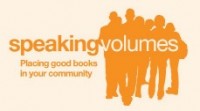 *Words Aflame subsequently received orders for £12,000 worth of books for schools in Gibraltar. We'll be reporting on this more fully in a forthcoming issue
August 31st, 2015 - Posted & Written by Together Magazine