Our review of Bethel Music's spontaneous-worship-driven new release, Moments: Mighty Sound

Worshipful abandon.
In short, that's how best I'd sum up Bethel Music's latest album. It's unstructured, unfiltered, and unlike any other album Bethel have released so far. The songs are punctured by shouts, prayers, hollars, refrains and warbles that are often only found in the middle-tracks of your usual Bethel album. I was hard-pressed to thank of any non-verbal exclamation that doesn't burst out mid-song throughout Moments' running time.
That album itself is exemplary of the charismatic movement as a whole, in all its wildness and passion. Bill Johnson describes that "the goal [or worship] should be that we disappear", and that's what the leader's on Moments strive for. Calling for God to come with near-every breath, encounter at the heart of it all. Whether it's by God's rain drenching, God's power rushing, or God's love chasing down.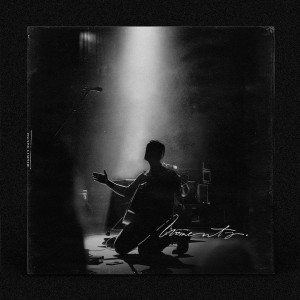 But, as a listener, and not someone in the California-based Church's hall, does listening to Moments carry the same effect? That much is left to you. I am sat at a white desk, in a largely white room, on a surprisingly-sunny September afternoon. It is a lot more difficult for me to disappear here than it would be in a darkened auditorium, surrounded by thousands of people caught up in musical rapture. But there is something there still. Maybe it's the looseness of it. Maybe it's the willingness to be led, rather than be a 'worship personality'. Whatever it is, there is an atmosphere that comes down like a low cloud turning to mist.
No doubt some will find Moments frustrating. There is little musical focus to be found, and an overwhelming amount of repeated musical refrains and bridges. But for any listeners inclined to "let go" when they put an album on, Moments will doubtlessly carry you away. Even if you are sat at a desk on a summer September afternoon.
Moments: Mighty Sound CD/DVD by Bethel Music is due for release 18th September 2018. Order your copy here.


September 13th, 2018 - Posted & Written by Aaron Lewendon