Hollywood favourite Tom Cruise has hit the headlines again, after his impending divorce brought his membership of the controversial Church of Scientology back into public view. But few realise that before choosing Scientology, Cruise considered a Franciscan vocation.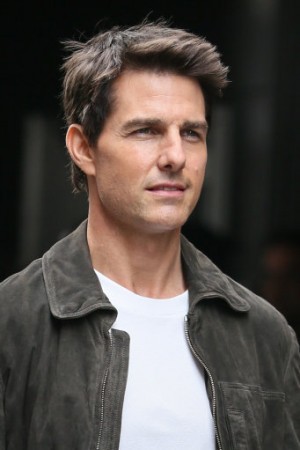 Troubled: A-lister Tom Cruise faces criticism for his beliefs
It's a tough time for the star, who now faces his third divorce, and another barrage of criticism because of his adherence to the Church of Scientology, which some have derided as a cult.
With claims that the 50-year-old Cruise is one of the top figures within Scientology, much speculation has gone into whether Katie Holmes, his wife of five and a half years, decided to split from him so that their daughter Suri wouldn't have to join.
But whatever the truth of the story, what many people don't realise is that Tom wasn't always a Scientologist, in fact for at least one period of his life he actively considered becoming a Franciscan Friar.
When Cruise was 16-years-old, he was enrolled at St. Francis high school Seminary in Cincinnati, USA. His mother, struggling to support three children, recognised that a Franciscan education could benefit her son, and so it briefly proved true.
Following previous acting experience at school in Canada, he became a firm part of the school's 'Glee Club' and the rest is showbiz history.
But Friars who remember him from his time there are more interested in him as a person than as an actor: "He always had a smile. But he stood out because he was the smallest in his class and he couldn't get away with anything," recalled one who spent time with young Tom, talking and playing basketball with him.
Cruise is said to have told his first wife Mimi Rogers, to whom he was married in 1987, that he was still seriously considering 'becoming a monk' and according to his biographer Andrew Morton, he gave careful consideration to becoming a Catholic priest. But it was Rogers who intrduced him to Scientology, a 'new religious movement' founded by Science Fiction writer L Ron Hubbard in 1954. It was a change which radically altered Cruise's life.
And few could agrue that Cruise has chosen an inappropriate career path - despite his diminutive stature he's found a niche as an all action hero, starring in blockbuster films like Top Gun, Minority Report, The Last Samurai, and of course the Mission: Impossible series.
When asked how they felt about him joining the Scientologists, Friar Hilarion Kistner who spent a lot of time with the teenage Cruise during his time at the seminary, said philosophically: "God's probably leading him in God's own way."
July 9th, 2012 - Posted & Written by Simon Cross