Anita Mathias is a writer and popular blogger. She was born in India, lived in America for 17 years and currently resides in Oxford.
The other articles of this series are:
5. Introducing: Anita Mathias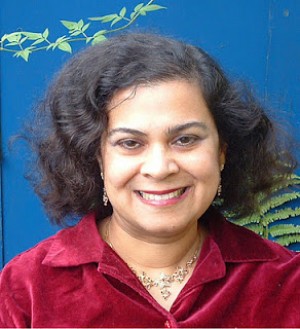 What was life like growing up?
I grew up Roman Catholic in India and went to a boarding school in the Himalayas that was run by German and Irish missionary men. There was a lot of enforced church going so I rebelled against it. I had an experience of the Holy Spirit after leaving school which was very dramatic so I decided to join Mother Tereasa's convent then after I left I came to Oxford and studied English.
What happened when you experienced the Holy Spirit?
I was visiting Mangalore where my Grandmother lived in the late 70s and there was the charismatic revival in India. There was a seminar that talked about the baptism of the Holy Spirit and the gift of tongues. I just heard about it that day and at the end of it he prayed I'd be baptized with the spirit. Within hours I had an experience of overwhelming joy, the love of God and the gift of tongues.
What is your book Wandering Between Two Worlds about?
The two worlds would be East and West, writing and prayer. Two polarities that you find yourself. I was trying to find a way to be a mother and run a house as well as write.
Your blog is popular all over the world. What advice would you give others wanting to write?
One way to get an audience is to be honest. People are looking for connection with other people. A didactic blog will not be that interesting, they're not looking to be preached at they just want to know what people are like. The more honest you are, the broader your audience will be. It's more compelling if you actually record your doubts and failures as well as successes.
You now go to an Anglican church, was leaving Catholicism behind a dramatic shift of theology for you?
Absolutely. When I came back [to faith] the experience of the father heart of God was very important to me and very freeing.
***
For more from Anita, check out her blog.
August 22nd, 2012 - Posted & Written by Sam Hailes