Queen of romantic fiction, Karen Kingsbury, and premier Amish storyteller, Beverley Lewis, each add a new title to their bestseller catalogue; but who tells the best story?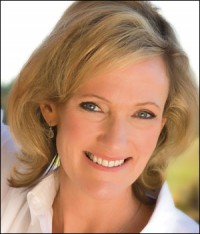 The Authors
Karen Kingsbury
Creator of Bloomington, Indiana and the long running Baxter family and Bailey Flanigan sagas, Karen Kingsbury holds the undisputed crown as the world's number 1 inspirational novelist with more than 60 titles and 25million copies in print. In 2010 Karen created The One Chance Foundation dedicated to supporting adoption ministries; giving support and making grants to families seeking to adopt.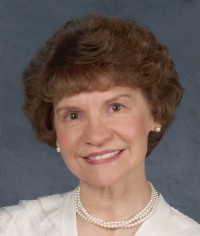 Beverley Lewis
Beverley Lewis' Amish roots underpin her novels with a deep love, knowledge an respect for the communities of Lancaster County, Pennsylvania. Her creativity, and ability to capture the authentic atmosphere of these faith and family focused communities began the popular genre of Amish fiction with her modern classic, The Shunning. 80 books later, Beverley remains the premier Amish novelist.
The Novels
The Guardian - Beverley Lewis
Beverley's latest novel stands alone and continues her Home to Hickory Hollow series. The Guardian centres on recently bereaved Jodi Winfield who's turned her back on God and any hope of love. Her discovery of an abandoned, German speaking child leads her in an Amish community in search of answers, restoration and – unexpectedly – romance.
Like Beverley's previous books, The Guardian tells you a lot of detail about Amish life; creating a warm, homely feel of faith and family. And because of her Amish heritage, Beverley uniquely gets you into the Amish heart and mind; which means you understand why they are, as well as what they are.
Characters are well drawn and easy to love – if a bit frustratingly wilful at times, with a central heroine who'll attract your sympathy and compassion. Open The Guardian at random, and the chances are you'll find a scene of domesticity where hearts are opened and secrets revealed. But as the story continues and romance unfolds, be prepared for surprises along the way.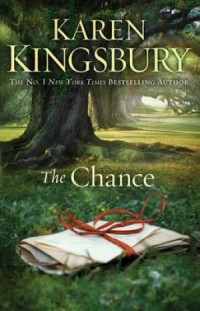 The Chance - Karen Kingsbury
Karen's books are very much in the genre of 'life-changing fiction'. The central theme of her stories is the path to toward real life change – both for the characters in her novels and for her readers. In The Chance, the underlying theme is one of forgiveness and its healing powers for both the forgiver and the forgiven.
Opening in sultry Georgia and moving swiftly to sunny California, The Chance traces the different paths in life and faith of Ellie and Nolan from when, as young teens, they shared hopes and dreams in bundle of letters buried beneath an ancient oak. But grown up reality can make youthful dreams unrecognisable; recovering lost innocence and enthusiasm is much harder than reovering buried letters impossible. But with God, as Karen proves, all things are possible.
The Verdict
So which is best? Well, it's a question of your favourite landscape and climate - in geography; the forests of Georgia and mountain coast of California, or the idyllic rolling farmland of Pennsylvania, and in faith; whether you like spiritual adventure in the foreground of the story or as backdrop. In the end, if you're a true fan of Christian romance, you'll probably love both. So we'll call this one a draw – but let us know what you think. Comment here or add your review to Eden's pages for The Chance or The Guardian… or both.
September 3rd, 2013 - Posted & Written by Aaron Lewendon