David Cameron has issued an Easter statement, saying that the values of Jesus are "what make our country what it is – a place which is tolerant, generous and caring," and that following Jesus' teaching would make for a better society.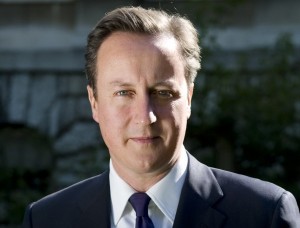 Rt Hon David Cameron MP
The statement comes after an Easter reception held at 10 Downing Street, attended by Christian groups and leaders. Significantly, his statement is a break with tradition from his predecessors, Tony Blair who famously said that he "didn't do God" only to convert to Catholicism after leaving office, and Gordon Brown who stayed silent on the subject of faith, despite being the son of a Church of Scotland minister.
In the statement, he says that "Easter is a special time of year." He draws on the character of Jesus as seen in the New Testament saying: he was "a man of incomparable compassion, generosity, grace, humility and love. I believe these are values people of any faith, or no faith, can also share in, and admire."
In speaking of the life and death of Jesus, as marked by the Easter story, he goes onto refer to the nation as "we" Christians, and points to the Gospel of Luke as a benchmark of societal harmony. He said: "In the book of Luke, we are told that Jesus said, "Do to others as you would have them do to you" – advice that when followed makes for a happier, and better society for everyone."
The Prime Minister's words will come as reassurance to Christians in this country, with the row over gay marriage dividing many groups.
He ends the statement by saying that he "prayed" for a peaceful Easter for all.
April 4th, 2012 - Posted & Written by Riyaza Rodriguez