CLC International UK has announced that it is moving its warehouse from Arlesford, Hampshire to a new location in Chester.
The 30,000 sq ft warehouse, together with 2,000 sq ft office space, is west of the city and actually in Wales, in Sandycroft Flintshire. CLC said it hoped the transfer from Arlesford would be completed in time for the autumn 2015 trading period.
The larger premises allow CLC the necessary space to accommodate the growing wholesaling business and take on more staff. CLC will be joined at the new location by Chester-based online retailer Eden.co.uk, who will lease part of the new warehouse facility. A key factor in respect of location is that Chester is within two hours of the main parcel carrier hubs (FedEx, UPS and DPD) in the West Midlands and only two hours by train from London Euston CLC saw a 20-30% boost in business in 2014 and has been looking for a new location for some time. Eden also saw revenue growth of 25% in 2014 and were already searching for new premises when CLC announced plans to relocate.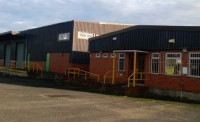 A joint statement from the companies said, "Both entities will remain respectively as an independent business and as a charity… In our joint view, locating CLC and Eden.co.uk together in the Chester area will bring important synergies to both entities, and also to the wider UK trade." The statement added that the companies would continue to explore ways of working together through the use of their shared resources and expertise.
Writing on his blog (scrmitchell.com/2015/03/03), Steve Mitchell commented;"I would suggest that this is a smart move for both Eden & CLC and will have tangible benefits for physical bookshops and their customers. "The bookshop priorities of building their local community presence, curating their range and maximising the retail experience can only be improved by having a better set up wholesaler who is closely connected to a key retailer."
May 22nd, 2015 - Posted & Written by Together Magazine