The Church of Scotland has to date helped over 50 women take part in self-reliant groups (SRGs) across Glasgow. Developed by Noel Mathias since 2011, the groups are aimed at helping those in the poorest of neighbourhoods.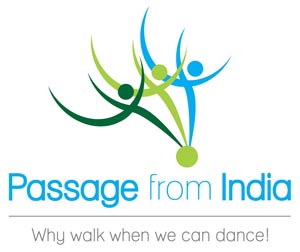 Noel believes that the SRG is a significant way of tackling the current economic downturn and getting congregations involved in their neighbourhoods long-term.
"Contrary to the political and academic discourse, I believe we do not have a poverty of aspiration in Scotland; what we do have is a poverty of viable opportunity structures and an environment wherein we allow people and their aspirations for their children, families and communities to wither away.
"By introducing the SRG model in Scotland we can provide an opportunity for real change in the existing economic structures that bypass the poorest; it's a model that gives a voice and platform especially to the women who have a central role to play in helping their families and communities move from poverty to financial self-sufficiency."
The Provanmill SRG from St Paul's Parish Church is Glasgow is already running a successful café. Some of the women behind it, from one of Scotland's most deprived housing schemes, were part of the initial Passage to India initiative, which brought 13 local women together to study the thriving self-help group model that is being used so effectively in India. This culminated in a visit to Mumbai and Gujarat in January 2011.
While in India the women met local women who were working in the self-help, micro-credit schemes and were inspired to use what they learned to start a café in their local church hall on their return. The small profit they made, plus their own savings, enabled them to expand to offer a sewing, alterations and ironing service.
The women are now looking to open the first-ever church-based laundry in the basement.
Elizabeth Taylor, one of the group, said: "It's great that we're able to do it together, and this work gives us a sense of value and self-worth when it's so difficult to get a full-time job."
Noel said: "The SRG model empowers women in our poorest communities to take a lead in establishing small and informal economies in their local communities based on the values of self-help, solidarity and collective enterprise. The Church of Scotland recognises its role and responsibility of being a catalyst in spreading the movement across the nation."
March 8th, 2012 - Posted & Written by Claire Musters