I know I'm not alone in saying it, but films are amazing. They have brought before us stories that have thrilled, moved, and shaken us in ways we can barely begin to describe. Who can honestly say they don't feel a pinch of elation thinking back to The Shawshank Redemption? Or felt everything they've ever known pulled from beneath them when Luke discovers who Darth Vader Really is. Or were in total awe when the rules of space and time are shattered in the reality-defying The Matrix? Moments that we can relive in a moment's notice are proof that films have endured as the signature artform and expression of our age.
And with so many defining moments to choose from, they can be a profound way to explore great truths in a Church setting. I know I always feel a tinge of anticipation and excitement when, during a sermon, the speaker brings out a movie clip to illustrate a point. (I usually will remember the clip more than the sermon itself, if I'm being honest!)
They are powerful because they are shared moments of meaning.

But, as many people have asked, can I show films in Church?
And the answer is, yes.
To show films in Church you need the Church Video Licence (CVL) - which comes under the banner of the Church Copyright Licence (CCLi). The CCLi are a body who licenses songs, and their words, for use in Church settings - and whose CVL covers use of films and tv shows in your Church activities. The CVL covers films from most major film studios, providing the film has been given UK ditribition rights. If you're unsure, you can check the film's listing Internet Movie Database, under the Details section.
This all means you can show films in sermons, both for youth and adults, host Church film nights, conferences, and any other Church events.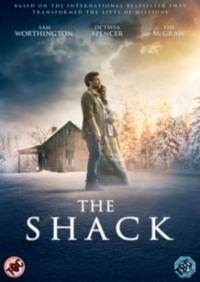 The CVL can be bought either as an annual licence, allowing you to show films whenever you wish, or as a single Event Licence, that has an event cost, as well as per-person cost.
So, when big christian movies like The Shack, or Do You Believe?, are released on DVD, you can host a film nights without worrying about legal coverage for the event. It covers everything except the popcorn.
For more information about the CVL, and pricing, head over to CCLi's website, and for the latest Christian movies, check out our DVD department.
June 30th, 2017 - Posted & Written by Aaron Lewendon