An ambitious campaign aims to raise £1 million pounds, in order to change the lives of one million people.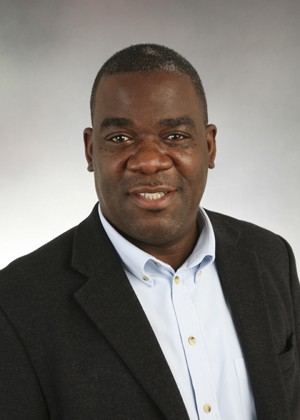 Rev Les Isaac
Founder of the Ascension Trust.
The Ascension Trust's One in a Million Campaign aims to tackle social problems through innovative Christian projects.
Rev Les Isaac founded the Ascension Trust in 1993, with a mission to work with people in local communities across the UK. It is the charity behind the already highly successful initiatives Street Pastors, School Pastors, Word 4 Weapons (the UK's first weapons exchange programme), Urban Mission (reaching out to 13–17 year olds), Gift My Time (encouraging local people to work together to meet their community's needs) and Overseas Mission teams.
As Ascension Trust approaches its 19th year, Rev Les Isaac is struck by the numbers of individuals still in desperate need, families struggling to cope and communities facing difficulties: "the stabbing and killing of a young man, Seydou Diarrassoub, on Boxing Day, in Oxford Street, London was a sharp reminder to us all that there is still much work to be done."
Rev Isaac sees three major needs that the One in a Million campaign will focus on: alcohol on our streets, bullying in our schools and gun and knife crime in our communities. The figures make heart-breaking headlines: "alcohol is a factor in 75% of stabbings; 47% of children age 14 report bullying and 131 teenagers have been murdered in London in the last 7 years."
The One in a Million campaign aims to impact one million people by increasing the number of Street Pastors and School Pastors to help deal with alcohol and bullying, and by developing the Word 4 Weapons and Gift My Time initiatives, to help local people make a positive change in their communities. Rev Isaac also wants to show people that "in God's eyes they are truly One in a Million".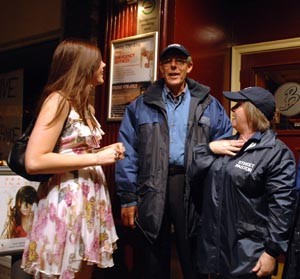 Romford Street Pastors
Street Pastors spend time chatting with a girl while out on their rounds at night.
Ascension Trust has already seen the impact of its 250 Street Pastors charities, with over 9,000 Street Pastors on patrol and reductions in crime of up to 50% in some areas. A mum from Lancaster said: "I cannot thank you enough for taking care of my son. After he missed his train home, he was lonely and confused. I did not know that you existed and I am so grateful for the care you showed him until I came. God bless you."
The Street Pastors are saving lives, too. Just last month, a 15-year-old boy in Hucknall was found unconscious after downing vodka. Police chief, Inspector Nick Butler, recognised that the Street Pastors saved the boy's life: "He is lucky to be alive. Had the Street Pastors not been there, it is very likely the ambulance would not have been called".
Ascension Trust is hopeful that its other initiatives can also make such a difference.
And so far the results are encouraging. In its first five years, Word 4 Weapons, which works with faith groups, schools and police to encourage knife surrender, has gained strong support from politicians, after recovering over 4,000 weapons from 13 London boroughs.
Deputy London Mayor, Kit Malthouse, is positive about the potential of Word 4 Weapons: "One of the great strengths of this project is that it comes from the community, and they are playing a critical part in the big effort against knife crime."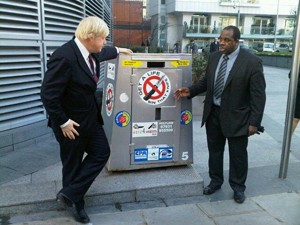 Word 4 Weapons
Rev Isaac shows Boris Johnson a Word 4 Weapons Knife Bin.
Stella Creasy, Labour Shadow Minister for Crime Prevention, also praises its work: "Word 4 Weapons is building an impressive track record, helping to get knives and guns off our streets, reducing the risk of harm our young people face."
Rev Isaac is keen to get people involved with One in a Million. "We have had the privilege of serving so many, yet there are still so many yet to serve; the journey has just begun, and we need your help."
He is asking people to make a donation, get sponsored or simply share the work of Ascension Trust with friends and family. "Every donation, large or small, will help us make a difference. Our website has many ideas for fundraising or sponsored events, and a free fundraising pack to download."
There are special events planned throughout the year, including the One in a Million dinner with Rev Isaac on May 26th; a concert on 16th June, with leading Christian musicians, and a sponsored bike ride round London on 15th September. To find out more, and to donate, visit www.ascensiontrust.org.
April 25th, 2012 - Posted & Written by Claire Musters