Let me nail my colours to the mast at the outset. I am a creative, through and through. That's the way God has made me and that's very much part of who I am.

Window in St. John's College Chapel
by TheRevSteve
That said, I believe every single person on this planet is a creative being because each one of us is made in the image of a very creative God. Okay, so we might not all be overtly creative in such a way as to call ourselves an artist, a writer or a musician but I'm certain that we are all inherently wired to create in some way, shape or form.
And we are each of us beneficiaries of this innate creative impulse, be it through music, theatre, literature, architecture, engineering, medical discovery, technology and so on.
But what would it look like if a person submitted their creativity to God and allowed Him to magnify it? Well, that's precisely what we read about in Exodus 31 when God anoints Bezalel as craftsman extraordinaire in the construction of the Tabernacle. The biblical description of Bezalel's handiwork reveals a supernatural aspect to his craftsmanship that superseded even his standard level of excellence.
Was this a one-off intervention by God to accomplish an earthly habitation for Himself or can Christians in the 21st century expect to have their creativity enhanced in a similar, supernatural way?
While you ponder your answer let me give you mine...
I'm both a writer and an illustrator. The main thrust of my output is in writing and illustrating books that bring alive the Bible and the things of God to kids; such as the 50 Bible Stories series, Professor Bumblebrain's Bonker Books and also my humorous writing in the guise of my comic creation, Derek the Cleric.
As I've intimated, creativity is in my blood and my mind is forever awash with ideas of how to develop what I've already produced or to birth something new. Into this mix you need to know that I spend a lot of time praying in tongues. Why do I tell you that? Because I believe that tongues is a gateway to allowing the free-flow of God's life (and creative inspiration) to permeate ours.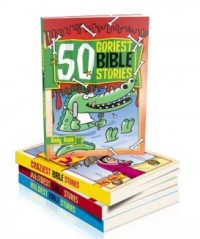 Over the years I've come to understand that praying in tongues has many purposes, one of which is to impress upon our spirit God's thoughts, wisdom and understanding. With the tap turned on (by praying in tongues) we become a recipient of inspiration that emanates from the very throne room of heaven. Sound crazy? Take it from me it's not.
When God spoke to the Israelites about being the head and not the tail I believe that He was reminding them of the mandate He'd given Adam at the beginning of time, to 'be fruitful and increase in number; fill the earth and subdue it'. God loves this planet and He wants Christians to be initiators and creators who bring about God's best for humanity.
Jesus prayed: 'Your kingdom come, your will be done, on earth as it is in heaven' and I am convinced that God is just itching to express the magnificence, wonder and creativity of the eternal realm in the realm of humanity.
The baptism in the Holy Spirit (when we receive the impartation of the power to live the full life Jesus intended) wasn't simply to give us goose bumps – it was so streams of living water (God's life) would flow from us and impact our world...
...Divinely inspired creativity is one powerful expression of this.
To finish, let me give you a none-too-serious example of what I'm talking about.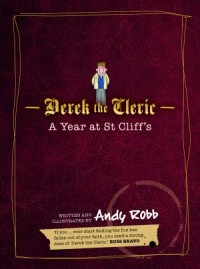 Last December I was asked to write a Christmas feature for Derek the Cleric to appear on Christian.co.uk. Having hit a bit of a blank I headed home and began to pray in tongues as I drove.
Around ten minutes into the journey, thought after thought began popping into my head but there was nowhere to stop so I could jot them down. Fortunately I remembered them all and scribbled the ideas down the moment I was through my front door.
As I say, God's a creative God, and whatever the realm of creativity you need, be it an idea or a solution, the Holy Spirit wants to deposit something amazing in your spirit.
March 31st, 2013 - Posted & Written by The Editor