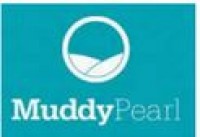 Yesterday I talked to Stephanie about books. I will never think about them the same way again. Simple as that.
Now, I've loved books for as long as I can remember, cherished some like old friends, hoarded hundreds, given away lots, and even written a few, but Stephanie opened up the treasure, the potential, the wonder that books can offer in an entirely fresh way.

Certainly, her experience of living in the Muslim Middle East and travelling to countries where there are very few Christian books has made her appreciate their worth more, thirst for their wisdom, and cherish the sense of connection they foster with other Christians. But it goes beyond that.

Stephanie has been in publishing for over 20 years and she approaches commissioning a book like a diver in pursuit of pearls: patient, determined, prepared to dive deep, listening for the heartbeat of the message in an author's words, looking for what's beautiful and precious, the muddy pearl that needs burnishing, waiting for that 'Eureka' moment when she can say: Stephanie and Richard at the printers picking up their first release "That's what the Lord has given you and put inside you to share with his church?"
Prayer is very much part of the process. She asks herself, "What is it that the Lord wants to say to his church?" So a book is not just an opportunity to give someone a voice but for God to speak through that voice to his people, and work through that voice to build a community that is thoughtful, ready to listen to other voices, ready to work and live out God's prompting for kingdom cause. Books after all distil ideas, take the conversation forward, offer new starting points...

Of course, this may all sound rather uncommercial, particularly in an environment where as one international bookseller said to Richard: "You've got to be on drugs or suicidal to be in this business." But Stephanie has learned that you can't just focus on the commercial, can't just publish authors who are well known, or books you are confident will definitely sell. If you do, you end up suppressing new voices and narrowing the scope of the church's conversation with itself.

Still, did the world really need another Christian publisher? It certainly was the farthest thing from Stephanie's mind when she spent a week in a 24/7 prayer room reflecting on her years in publishing, on everybook, every writer, every relationship, and giving thanks, repenting, lamenting the state of Christian publishing, and giving it all to God, concluding by saying, "I will do anything you want me to do apart from Christian publishing." And God said, "Start a company."

Her first lesson in really praying and trusting God for a title had come in the summer of 2000, long before Muddy Pearl. A substantial manuscript had been languishing on her desk
for months. She had to read it that week or return it. And if she took time to read it she'd miss the Keswick Convention – a conference she loved. She read it and recommended it to the commercial department for evaluation. They said 'No'. There are enough books on this subject. So she prayed. And sent it through again. And then again. And
then again.

Eventually, the MD asked her, "What is it about this book?" "I don't know, she said, "I just think we're meant to do it." So they did. It was a step of trust in God, and in her spiritual hearing. They were putting their money where her prayer was. The book was due out in September 2001 but was slightly delayed.

That delay meant that when the sales forces were presenting the book to bookshops the demand for a new book on its subject had soared. The subject was Islam. And it was available within weeks of two 737s exploding into the Twin Towers in New York. No one foresaw the timing of that terrible event. But the Lord had anticipated the need for his people to be equipped to respond. The book sold ten times more copies than forecast. Of course, it might not have sold well and still have been the right thing to do.

For Stephanie, this sense of the importance of books and of being a gatekeeper and midwife for God's messages to the church creates a sobering sense of responsibility. After all, not every book can be published. Discernment is required. In Muddy Pearl's early publications you can see a pattern emerging: does the gifted Karl Martin have something to say to the church in the UK? Is there a need for a book that helps Christians who are suffering long-term illness? Well, you'd have to say 'yes' to both of those.

What does Stephanie want to see through books? People being blessed. The church being blessed. A new desire in the church to know God, church leaders recommending other people's books, young people getting enthusiastic about God. A new flourishing in the thought community in the church, a new thirst to grow in listening to God and others – for the sake of the world and to his glory. May it be so.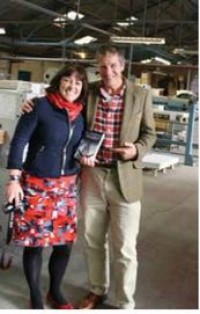 February 15th, 2015 - Posted & Written by Together Magazine