Christians in Northern Nigeria have been threatened by Islamist sect Boko Haram, and warned to leave for the South after an outbreak of violence including a bomb attack on St Therese's Catholic church near Abuja on Christmas day. The blast was part of a seemingly coordinated series of attacks by violent Islamist insurgents which claimed the lives of 49 Nigerians.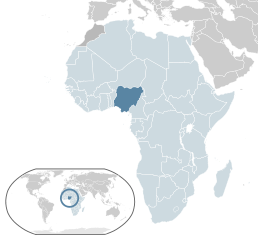 On Christmas Eve President Goodluck Jonathan declared a state of emergency in violence hit States, and closed the borders with Cameroon, Chad and Niger.
Police chiefs have hit back at threats from the militants, saying they are baseless, and designed to create panic.
Tensions have been high in Nigeria for the last twelve months, with riots in April following the elections which saw Mr Jonathan confirmed as Nigeria's leader, having held a caretaker role since the death of former President Umaru Yar'Adua in May 2010.
In August 2011 the UN building in Nigerian capital Abuja was bombed leading to growing international concern about the security situation in Nigeria.
Jonathan is a professed Christian and a member of the Ijaw ethnic group who are native to the southern area of Nigeria. His predecessor President Yar'Adua was a Muslim.
Police are recommending that southerners and Christians living in the North of the country, who have felt threatened by the militants, should remain where they are, as the government has enough security to protect them and their homes.
January 3rd, 2012 - Posted & Written by Simon Cross