In the first of a four part series, we examine the modern worship movement and and talk with many of its leaders. Is the Church using all of its creativity to produce new worship music, or are we relying on trusted formulas? Does much modern worship music sound the same? Could, in the words of worship songwriter Vicky Beeching, "a blindfolded monkey write some of our worship songs?"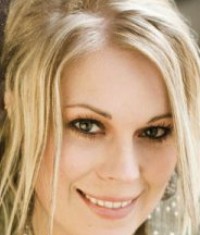 Vicky Beeching
'Could a blindfolded monkey write some of our worship songs?'
When Vicky Beeching raised that question on her blog, a flurry of activity followed. The sentiment registered with hundreds of Christians around the world.
Vicky's feeling is that the language some modern day Christian songwriters have adopted lacks "freshness, creativity and effort".
And it's not just the lyrics that are underfire.
The writer of Be Lifted Up and Jesus Friend of Sinners, Paul Oakley, recently said he was "tired and frustrated" with the praise genre. The man who once led thousands in worship at events like Stoneleigh in the 90s and Newday in the noughties has turned his hands to a very different project.
Brighton based band Alamein's Torch have been causing a stir with their debut project. Producer Jon Astley (Eric Clapton, The Who) has described it as, "Epic, catchy, organic, shout out loud…a mix of punchy hooks, anthemic choruses and subtle more ambient tracks."
Paul says the new project is "completely separate from Paul Oakley the 'worship leader'…Before it felt like there were strict parameters on what I could write and the form and melody and structure and so on…When I started to try writing for this project it was literally like a blank canvas. No rules. No limits. No constraints."
The following stereotype will be familiar to many within the church: A white male worship leader strums his acoustic guitar, a drummer and bassist keep the beat simple while the electric guitarist does his best to re-create U2's delay and reverb filled tones.
Writing in The Guardian, John Harris put it well when he said church music, "suggests a grim hybrid of Snow Patrol and LeAnn Rimes".
It's a problem that is being talked about on both sides of the Atlantic. Christianity Today's Russ Breimeier summed it up well when he said "more and more people note that a lot of today's Christian music 'sounds like Christian music.'"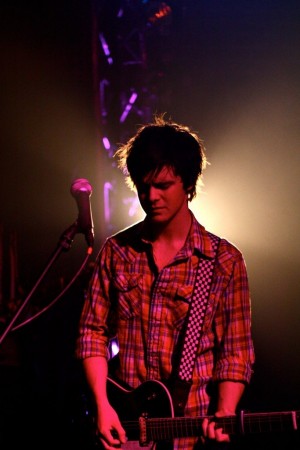 copyright beccafawley creative commons
'I've always tried to be creative'
Trevor Michael has over a decade of experience in recording and mixing with artists including Duke Special, Tree 63 and Delirious. The producer has recently launched his own record label; 7Core music. The news comes not long after some of Christian music's biggest bands (Delirious, Dweeb and Yfriday to name just three) have called it a day.
Trevor says what was once an exciting and innovative style of music can become "a bit stale" over time if people attempt to mimic other artist's work.
"In everything I've done, I've always tried to be creative. I've always said to people when I start a project you can draw from influences, but as soon as you try to copy something it's rubbish."
Some have criticised major record labels such as Kingsway Music for helping to create an industry that churns out music and creates an 'imperative' to write songs.
Michael Gungor, a man who has been praised for writing creative worship music says, "the industry as a whole is broken". Trevor disagrees.
"What Kingsway do is brilliant. There are songs that have gone all over the world that wouldn't have gone all over the world had Kingsway not been behind it. I remember when Matt [Redman] started, and he would say this himself, that Kingsway have been a massive help."
Adrian Thompson, A&R Manager at Kingsway denies the company are pressuring artists to become "worship songs factories".
"Our aim is to create a channel for the worship songs our writers have written and to make them as accessible to worshippers as possible," he says.
But doesn't all worship music sound the same? Not according to Adrian. He believes that artists such as Rend Collective Experiment, Nathan Jess and even Stuart Townend with his latest album are breaking the mould.
"I think if you want to state that all pop music sounds the same then it would be fair to say that modern worship music all sounds the same. Certainly there is a majority of worship leaders and church teams who favour that style of music and to be fair, it is a fairly general musical genre that can accessible to a wide demographic of people which makes it easier for people to join in sung worship in churches."
Vicky Beeching's blog post may have caused a stir among ordinary individuals, but her comments also resonated with a number of worship leaders. It's these songwriters and musicians who carry both a privilege and a responsibility. The privilege of having your songs sung by thousands of people is obvious, but the responsibility to make those songs both Biblical and musically engaging is heavy.
"If a song flies around churches and the world it's hard to take back", Matt Redman says.
"They're the things that keep me awake at night".
Part two: 'Worship music: How should we sing?'
Part three: 'Worship music: Why should we sing?'
Part four: 'Worship music: What does the future hold?'
April 10th, 2012 - Posted & Written by Sam Hailes