Over 350,000 people are this week taking part in the World Walks for Water and Sanitation campaign.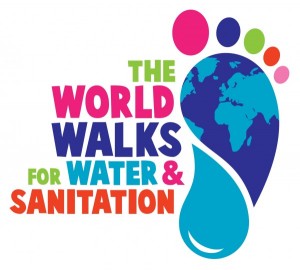 The global initative which spans 60 countries has seen people join together in walking for political change.
The week of campaigning (17-25th March) has been organised by eight charities including Water Aid and End Water Poverty.
CAFOD is also supporting the scheme through its Thirst for Change campaign.
Bishop John Rawsthorne from Hallam diocese and Bishop Michael Bhasera of Masvingo diocese in Zimbabwe have joined in the walks – alongside CAFOD supporters and local community members carrying water.
By walking for water, the Bishops say they are standing in solidarity with the millions of people – overwhelmingly women and children – who walk great distances every day to collect water for their basic needs.
Bishop Bhasera said: "This is a vital campaign because water is a basic need and everyone has the right to it. It is easy to take water for granted when it is there, but it is so much more than just water – it is a lifeline and foundation for communities and individuals."
Mutume Emmaculate, 32 from Zimbabwe makes a daily walk for water. She said, "I have to walk 5km every day for water and it's painful. In the long run, I know I will get ill. My health will suffer because of carrying all this water.
"To anyone in the UK I'd say 'Please assist us with water. We need a borehole in every village – closer to the people.'"
Former CAFOD Chair, Bishop John Rawsthorne from Hallam, said, "It is astonishing that in 2012, hundreds of millions of people are living without something so fundamental as water. The UK government should do everything in its power to help communities like Bishop Bhasera's who are not only struggling without water infrastructure but with repeated droughts."
March 23rd, 2012 - Posted & Written by Sam Hailes