Recently voted the 10th most influential living preacher, Andy Stanley has impacted thousands of lives. We take a look at this respected leader and how his books and ministry are helping develop leaders around the world.
The Oxford Dictionary defines Leadership as:
"The action of leading a group of people or an organization, or the ability to do this."
Anyone in a position of leadership knows that, alongside being a great privilege, leadership can be at times a heavy burden. It can be something that we have worked towards consciously and, at other times, we may find ourselves in a position of leadership unexpectedly. Whatever path we take though, a common trait often emerges: a desire to be better – so we look to other leaders for advice, guidance and direction.
A number of lists are created each year – documenting the most innovative, influential and impactful leaders within the Church. So in this series of articles, of which this is the first, we look at those leaders and how we can learn from them.
Andy Stanley is the son of Dr Charles F Stanley. He studied at Dallas Theological Seminary and began his role of leadership at his father's Church, First Baptist Church of Atlanta. In 1995 Stanley, along with a group of friends, started North Point Community Church, also based in Atlanta. North Point is now the second largest Church in the USA and Stanley was recently voted among the 10 Most Influential Living Preachers.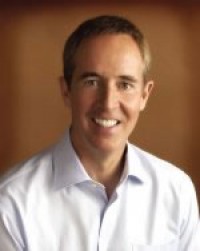 The reach of North Point is far greater than just the Atlanta area – where they now have 5 satellite churches. Through North Point Ministries – an extension of the work at North Point Community Church, another 30 churches have joined their global network but that really is only the start of the reach of this ministry.
Each week the two main Sunday services from the North Point Campus are streamed across the web live into the homes of thousands of Christians around the globe. Thousands more listen to Andy's leadership podcasts available on iTunes or directly from the North Point website.
It was through his books and podcasts that I first encountered Andy Stanley. Then, in 2011 I was able to visit North Point for myself. After getting over the initial shock of the overall size (the car park was bigger than most large shopping centres here in the UK) it was the amazing sense of community within the church that really surprised me. How did a church of that size still make you feel part of the community and feel that people there saw you and really cared if you were ok. It was great to see how effectively the church was putting its mission strategy into practice.
"...to create environments where people are encouraged and equipped to pursue intimacy with God, community with insiders, and influence with outsiders." – from the North Point 'About Us' page.
In 1999, Andy was a key part in the team that conceived 'Catalyst'; a conference to empower and influence a 'Next Generation of Leaders'. Over 100,000 leaders have now attended a Catalyst event (including one member of the Eden.co.uk team).
One of the best endorsements I've read about a speaker was written about Andy Stanley. Dan Kimball is a leading voice in the Emergent Church Movement and wrote this:
"I also find his preaching refreshing. I never would be embarrassed to have someone who isn't a Christian listen to an Andy Stanley sermon."
Stanley has shared much of what he's learnt about leadership through his books and DVDs. So if you'd like to read more about both his leadership discoveries and the strategy that has seen North Point grow to a church of over 24,000, then I've listed a few recommended resources below - available at Eden.co.uk, that provide a good starting point.

If you're wondering how you ended up where you are now, then this is the book for you. It's all about identifying where you want to be and being intentional about getting there.
This is full of tried and tested material that Stanley has used as part of the leadership training in North Point. It's especially good at helping you to identify and play to your strengths whilst harnessing your fears.
Using the life of Nehemiah as a blue print, Stanley has produced one of the most helpful books available not only on developing and maintaining vision, but also getting others on board.
This really is a leadership manual – it gives amazing insight into how they do things at North Point but also the reason behind why they do it.
October 25th, 2012 - Posted & Written by Jo Pountney