Singer Yazz talks with Sam Hailes about life as a pop star, her struggles, finding faith and her new album, This is Love.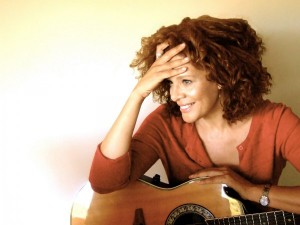 Yazz
When Yazz released The Only Way Is Up in 1988, it took the UK by storm. The song spent five weeks at number one and became the second biggest selling single of the year. The hit single also brought the singer international success as the song charted at number one in five countries.
I meet Yazz on a cold but bright February afternoon. She's due to sing and share her testimony at a church the next evening. It's part of her Fame to Freedom event, which has seen her travel much of Europe, sharing her story and singing songs from her two most recent albums.
During our hour long conversation, Yazz speaks with conviction and passion about her life's events. She has since come to believe many of them were "orchestrated" by God.
The Only Way Is Up
I started by asking what life was like during the height of her fame in 1988 when everyone knew her name and The Only Way Is Up was the hottest tune on the radio.
"It was a great buzz. It was fast. Overwhelming."
"When you imagine things in your life that you hope to achieve, you always see it in a controlled situation, that you're in control. It certainly wasn't like that. I had no control whatsoever, I was just this massive product. That was devastating when you realise you're a puppet."
Speaking to me just after the news of Whitney Houston's death, Yazz occasionally pauses and whispers, "that was just like Whitney". She is conscious of tragic circumstances that affected both of their lives.
One of many difficulties Yazz faced was the cruelty of the media. Like many pop stars, she was hounded by the press.
"I was devastated how the press attacked," Yazz says.
"There was this huge picture of me in the press. They had overdeveloped one photo and underdeveloped the other so I looked really dark skinned and really white. They said 'Yazz goes Daz'. 'Yazz is using chemicals to whiten her skin, it's another Michael Jackson'. That was wounding. From there I didn't trust anyone in the media. There were constant lies to sell the paper."
From Fame to Freedom
A decade after her initial success, Yazz's went through a nervous breakdown after a public and painful divorce.
"My manager and my publisher were my husband. In effect, my husband owned me and when we left each other, that's when I realised I'd been completely taken. I didn't have a lot of money at all."
"I was in a very dark place, thinking about my life and its true value."
The turning point came when the singer asked her Mum for a Bible. "I didn't understand anything. However in the course of reading it, I was saturated with such a peace I can't even explain. I was holding the book and crying, saying 'I don't know who you are but I have for the first time experienced you'.
Having previously experimented with New Age and Eastern religions, Yazz said Christianity was the last place she wanted to look for meaning. But determined to discover the author behind the book that had affected her so profoundly, she plucked up the courage to attend church.
"I hated it. It was everything I imagined church to be. Nobody spoke to me."
"I walked round the corner and walked into Bonnie. She used to bleach my hair and was a night girl, an animal. I'm looking at her and she's a different person. She said lets go for a coffee and I sat in this park looking at her and overwhelmed by this difference."
Yazz began to experience the same peace that had transformed her when she read the Bible. "Eventually I said 'what's happened to your life?' Her language [used to be like] a sewer and it was clean. She said 'you won't believe it but I've been born again and attending a church, you have to come!'"
After nearly falling off her chair, Yazz took up her friend's offer and went along to a small Baptist Church.
"I sat there for weeks listening. At first it was admiration for Jesus, it took me a while to get to asking 'could he be divine?' I attended a seekers course, which was fantastic. I was the only one left in the end, everyone else got saved!"
"One morning I woke up and I was ready, I couldn't wait for Christ to come into my life."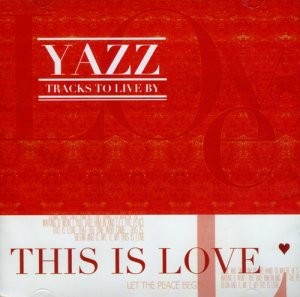 Yazz: This is Love
This Is Love
Having fulfilled all of her obligations to her record company, Yazz came out of the music industry and moved to Spain where she currently resides.
"I wanted to make an album straight away but God [said]: 'No! You're going to blow it baby' [laughs] 'You need to know me and develop your relationship with the Holy Spirit.' I loved being born again, it was a tremendous experience. People noticed I was transformed.
Yazz's latest record is called This Is Love and was inspired by the singer's work in prisons.
"It's the love of the gospel message that make big men cry. Love covers all, love conquers all. If God is love then he does cover all and conquer all. I wanted to capture that on the album. It was inspired by real life encounters."
Yazz is also hoping to release a book later in the year.
"Mark Greene was telling me I should do my autobiography. I had a vision about two years ago. I had this book and I was giving it out and these hands were grabbing it. It wouldn't leave me and I began to think 'maybe this is from you, Lord?'
"I've compiled about 30 stories from women, particularly of their journeys where faith was needed. At the back of the book I'm going to put the gospel of John. I want to give it to people in prison. It's a devotional book with real life stories but my heart is to get them to read the word of God."
Yazz's life has been totally transformed. Can she imagine going back into the mainstream music world, where a secular worldview often dominates?
"I think we are all called to a mission. You are bought at a price for a purpose. Once you surrender to that and God has called you to do something, I'd find it very hard to do secular music with the call that God has given me."
There's a gentlessnes and humility to Yazz. As we finish our conversation she reveals some inside the Church have been skeptical of her conversion. It can't be easy to have people doubt your genuineness, but Yazz has taken it in her stride. Purposeful and determined in her desire to share her story and talk about Jesus, Yazz has kissed goodbye to fame. And to say she has "no regrets" about that decision would be a massive understatement.
April 10th, 2012 - Posted & Written by Sam Hailes