Jennie Pollock reviews the latest teen blockbuster attempting to follow in the footsteps of Harry Potter and Twilight and win the loyalty of the youth audience.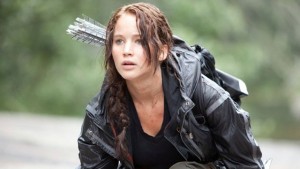 Jennifer Lawrence as Katniss Everdeen
Murray Close
Hailed as the next Harry Potter or Twilight, and pitched at the same audience, it didn't really sound like my kind of thing. On top of which, such confident predictions of its popularity bring out the cynic in me; if the publicity department is having to give it this much hype, it must be bad.
Then one line in a review by a group of teenagers made me think there might be something worth watching here after all.
The film is based on the first of a trilogy of novels by Suzanne Collins. In a not-too-distant future, North America has collapsed, weakened by drought, fire, famine, and war to be replaced by Panem, a country divided into the Capitol and 12 districts. Each year two young representatives from each district are selected by lottery to participate in The Hunger Games. Part entertainment, part brutal intimidation of the subjugated districts, the televised games are broadcast throughout Panem. The 24 participants are forced to eliminate their competitors, literally, with all citizens required to watch.
Our heroes are Katniss and Peeta, from District 12, the lowliest of the outlying regions. Peeta is a gentle, kind, sensitive young man while Katniss, the 16-year-old lead character, is a feisty, self-confident huntress who volunteered to be her district's 'Tribute' in order to save the life of her younger sister whose name had been drawn.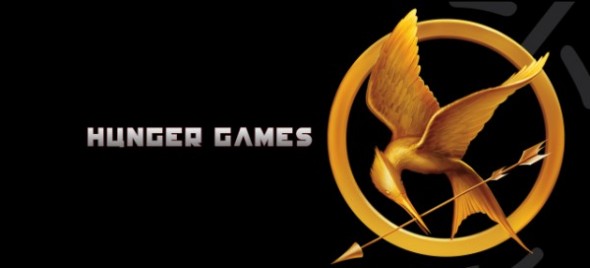 The reviews talk about a new kind of heroine, less bookish than Harry Potter's Hermione and more feisty than the insipid Bella of the Twilight franchise. They talk about honour and sacrifice and violence and romance. They mention how faithful the adaptation is to the book (though noting that the violence was considerably toned-down in order to achieve a 12A rating). They report the realisation of the predicted box-office smash – at $155m in North America alone this was, as widely-expected, the highest-grossing opening weekend for a non-sequel ever.
Yet none of these accolades was sufficient to woo me to a darkened room on a sunny spring evening. What was the line that got me there? It was this, written by a 15 year-old lucky enough to see the European premiere: "It reminds you of the truth."
The truth in this instance is to do with our culture's obsession with reality TV and the ease with which we slip into seeing the suffering of others as 'entertainment'. The film has been likened to such literary classics as 1984 and Brave New World in its depiction of a society in subjection to a totalitarian regime which keeps its citizens under control through methods which we find hauntingly familiar.
Movies ought to entertain; they ought to take us out of ourselves for a while and whisk us to a different world; they ought to excite, enthral, amuse and engage us, and this movie does all of that. To be worthy of the highest accolades, though, they ought to remind us of the truth. The Hunger Games certainly did that for at least one member of its target audience, and the indications are that it will do the same for many more.
I eagerly await the rest of the franchise, but in the meantime, I'm off to my local library to put the books on order – because I can guarantee they'll all be checked out. Yes, it's really that good.
Jennie Pollock is communications editor for a network of churches in the UK, and is currently completing an MA in Philosophy. She blogs at newsong40.wordpress.com and tweets as @missjenniep.
This article first appeared on Godculture, an online magazine that showcases Christianity in modern culture.

March 30th, 2012 - Posted & Written by The Editor