If someone walked up to you at a Christian Conference and asked if you'd write a biography, what would you say? John Butterworth answered "of course I will!"
In this interview John told us the full story, as well as his missional road trip to Nepal in a Land Rover, the challenges of being a Christian and a Journalist, receiving his MBE and his top tips for becoming a successful writer.
Currently the Head Editor for a local newspaper in Worcester, John has spent 42 years working for various newspapers across the country, from Plymouth to Leeds to Halifax to Blackburn to Shrewsbury and finally Worcester. But it was at 'GO 2012', a Christian Festival in Bulstrode just outside of Watford, that John was approached to pen Lily Gaynor's incredible life story whilst running a stand for ECM (European Christian Mission).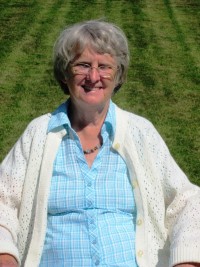 "Somebody came up to me, I didn't know him. I said I was a Journalist and we just had a chat. The next day he came back and said 'would you like to edit a manuscript?' I said, 'of course I would!"
Lily Gaynor had written her memoirs after spending 35 years as a missionary in a remote and untouched community in Guinea-Bissau, West Africa. The originally plan was to print and sell around 600 copies to WEC supporters but John saw a wider market, contacted Lion Publishing and signed a contract.
"Lily is a good friend, I still speak to her regularly. She was naturally a bit dubious about having this tabloid hack knocking her story into shape. She just needed her book splitting it into parts so it flowed, she got mixed up with dates and she also had too many medical stories for one book. She has an incredible story."
"Lily has shown me that failure isn't final with God."
Brought up in Liverpool, Lily assumed her life was over when she failed her 11+, which meant she couldn't follow her friends to Grammar School. Nevertheless she worked hard to become a Nurse and Midwife but felt called to become a WEC missionary. In 1956 she took a boat from Liverpool to Lisbon, where she spent 12 months learning Portuguese, and then set sail to Guinea-Bissau.
Lily was sent to the Papel Tribe who'd barely seen a white person, never heard the Gospel and desperately needed medical care. In the mornings she set up a table underneath the mango trees where she'd treat hundreds of patients. In the afternoon she'd travel to remote villages where the Witch Doctors practiced. Then in the evenings she'd work tirelessly to craft their spoken tongue into written word, eventually translating the entire New Testament into Papel.
"With God and penicillin she turned the people around. They couldn't believe this stuff could make them better and of course the Witch Doctors couldn't compete against penicillin. So every time they saw Lily they said 'Goojack Christo', which meant whatever the problem give us God's needle."
"Today, in the very same spot where she put up her table under the mango trees, there's a clinic with medical facilities. The Papel people now have the largest indigenous Church in West Africa and thanks to Lily they have the New Testament in their own language. Not bad for a lifetimes work."
'God's Needle' is a glimpse into the past. Though John worked hard to edit the book Lily's voice shines through allowing you to relive her experiences, her challenges and her achievements. It's an important memoir which documents the old fashioned missionary: no satellite phones, no Skype calls, no comfortable plane journey, regular visits home, experienced team leader or friendly translator. Just a Bible, faith and a mission field.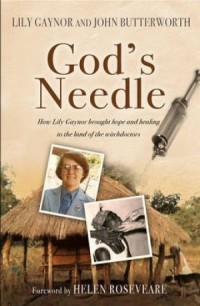 Balancing Journalism & Faith
Growing up in a High Anglican Church, John recalls the moment when his 'boring Christianity' was hit by the CSSM tidal wave. "When I was 5 we used to go to Southwold in Suffolk on holiday where I came across the CSSM Beach Mission. I joined in and I loved it and I suddenly realized that Christianity wasn't just sitting in a church pew, behaving for my parents. It was exciting and fun. That was the start of my adventure."
After stumbling into journalistic work John clearly remembers when a fellow trainee, who went on to become the Editor of the Scottish Sun, hit him with an ultimatum in 1972. "He said, Butters if you're going to make it as a journalist you've got to give up this God lark. I smiled and I didn't. I was considered different because I was religious. It was a baptism by fire, it wasn't easy but I survived and thrived and I'm still a Christian today."
The defining moment in John's life happened just after he was newly married, when his Vicar challenged him to give up his job and drive a Land Rover to Nepal. "Rev. Bruce Gillingham came up with the challenge of raising money for a Land Rover and driving it by land. They needed it to get drugs to people in a Leprosy project, the drugs were cheap but they didn't have the transportation."
"Jan and I got married in 1976 and then gave up or jobs in Leeds with six others. It took two months to travel there and we spent two months in Nepal helping. I wanted to do something useful but I was a writer, I couldn't do much else so I wrote a book. It got published and sold quite well."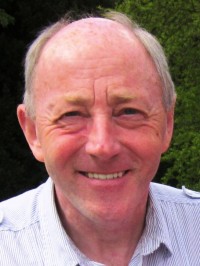 "I'm going to disappoint you", said John after I asked him whether being a Christian in Journalism was a difficult partnership. Many see the world of Newspapers, especially after the Leverson Enquiry, as ethically sketchy. But for John it's much more black and white. "I had a Vicar who asked me how I could be a Journalist and a Christian and I replied 'quite easily'. I think my son who is a doctor and my wife who's in the NHS have far more morality issues then I do. It's tough of course – a dog-eat-dog world – but being a Christian has never caused me problems."
Perhaps the greatest example of this came when John received an MBE in May 2008 for his services to Journalism and Charity. "As the editor of a paper you've got a very good platform. Over the years I've helped to raise around 5 million for charity. Then totally out of the blue I got an invitation from the palace, so I took my wife and my mother-in-law and my mum plus my father-in-law, who had to wait outside as they only gave me three tickets. It was a very moving experience."
Top Tips for Wanna-Be Writers & Journalists
"It's a great life and a great job", said John cheerfully. Having spent 42 years he's also had a great career and I'm sure you'll agree he has earned the privilege to hand out seasoned advice to fledgling writers.
"You've got to be able to write, recognize news stories and blend into the background. Look for work experience, find the stories, talk to editors and become so well-known that when a job comes up you'll be offered it. But you've got to be tenacious, a bit pushy and you've got to work hard to promote yourself. There are currently more students training to be Journalists then there are Journalists in the profession. That gives you an idea of how tough it is."
I asked John if he'd caught the writers bug, "Lion have been pestering me for another book for the last two year and I keep on saying unless one comes my way which I feel is a good book I wouldn't write it. I don't want to write for the sake of writing. I think there are too many Christian books out, we've saturated the market with too many books that are essentially the same. So it's got to be a good story to tempt me."
In a moment of weakness I admitted that pitching my life story would be a huge flop seeing as I haven't achieved my goals, to which John replied "how old are you?" When I revealed that I'm 24 John chuckled and said, "well Lily didn't go out till she was 29, so you've still got 5 years."
September 9th, 2013 - Posted & Written by James Warwood