After the success of the 'Left Behind Series', we've all been searching the book shelves for the next thrilling apocalyptic fiction series. I know I have... and Evan Angler's first book in the series, 'Swipe' may have called an end to the search for tweenagers everywhere.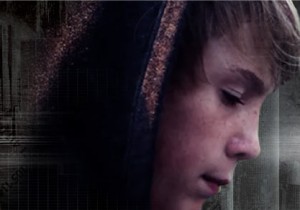 Logan Langley is months away from his thirteenth birthday – the day he will be marked. Everyone in America's future has the mark scratched into their forearm, without it they have no identity. The mark lets you get a job, use public transportation, even buy a concert ticket.
Without it you are nothing.
The government tell you being marked means receiving your freedom – but something in Logan's mind screams for the truth. Logan's sister went to get her mark five years ago, he's never seen her since. Now Logan struggles to shake the feeling he's being watched. The search for truth becomes a dangerous path. What will he and his friends discover? Corruption? Greed? Danger? Death?
Already hooked? Click here to watch the book trailer.
Middle Reader Goldmine
If J.R.R Tolkien is way out of your league (in all honesty, when I was a teen I didn't even finish The Hobbit) but you're tired of reading dull fiction aimed at younger kids then look no further.
'Swipe' is for ages 10-15... meaning it's middle-reader gold. The story line is incredibly gripping, equal to the The Hunger Games and Stormbreaker. A courageous young boy, a life changing discovery, the thrilling search for truth and justice; this book ticks all the excitement boxes leaving the boredom box as blank as an empty word document.
Each chapter is broken down into chunks, drawing you into the action. Although each chunk is never longer then three pages, you'll turn the pages so fast chapters can end in minutes. Whether you want a quick glance before bed, or you're desperate for the truth, this book will get any teen, who loves Alex Rider or Katniss Everdeen, hooked.
The Hype Is Building
Evan Angler's debut book in the series has already got big players talking.
Apocalyptic dystopian fiction at its best. Angler's sharp wit and dexterity with political themes are matched only by the thrilling suspense on every page". - Lis Wiehl, a New York Times best-selling author and FOX News correspondent.A well thought-out and well-written thriller set in a dystopian future North America. This book is a good read". - Publishers WeeklyHolding this book in my hand reminds me of the power a story has. They have the power to draw you into a character's thrilling adventures and live it with them. You can live out the character's mistakes, revelations, and redemptions all in the comfort of your duvet. Logan Langley's journey has the power to awaken your spirituality and see your life with a fresh pair of eyes.
The big question is: will 'Swipe' be forever overshadowed by the God-father of Apocalyptic fiction? Time will tell, but my hope is this series will become a knock-out.
Never Heard of Evan Angler?
Well, neither had we. Evan humorously describes himself within Logan's world, writing as if he too is running from 'the mark' and documenting the youthful revolution. I'm not sure about you, but I desperately want in on the action.
Evan Angler is safe, for now... if anyone asks, you know nothing about him. Don't make eye contact if you see him. Don't call his name out loud. He's in enough trouble already. And so are you, if you read his books". - Who is Evan Angler?, www.evanangler.com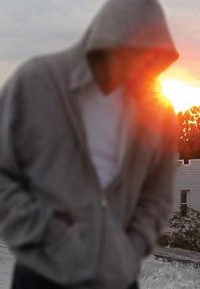 I want to find Logan Langley and Evan Angler.
I want to make eye contact.
I want to call out his name.
I want to join the rebellion and walk the same path of truth.
The 'Swipe' series is going to become my adventure, and with the second book called Sneak out now, you can continue the adventure and find out what's in store for Logan.
March 27th, 2013 - Posted & Written by James Warwood