We must accommodate religious belief in the workplace, and have respect for conscience in law making- said Bishop Michael Nazir-Ali at the most recent in a series of debates exploring the role of religion in public life.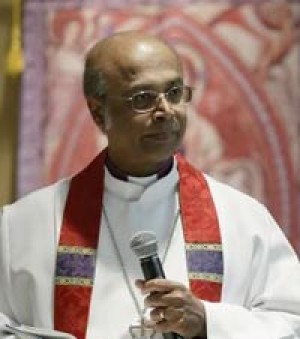 Michael Nazir Ali - former Bishop of Rochester
Bishop Nazir-Ali, the former Bishop of Rochester, was speaking this week in response to Professor Maleiha Malik, a legal professor at King's College London. He drew upon a series of recent legal cases involving Christians to illustrate the need to have respect for people's consciences- for example in the case of Christian registrar, Lillian Ladele, who was disciplined by Islington Council for refusing to conduct same-sex civil partnerships; and the need for 'reasonable accommodation' of religious beliefs.
He attacked Professor Malik for her 'legal positivism'- that the law must be obeyed simply because it is the law. Bishop Nazir-Ali said:
"Legal positivism can lead to totalitarianism and to a tyranny of the majority. It will not lead to that balancing of rights which we need today. Most conflicts in the last one hundred years have in fact been caused by totalitarian secular ideologies. In the past, including respect for conscience was part of law making, why is it not so now?"
He also said: "She ignores the legal and moral tradition set out ... that morality transcends law and that, sometimes, law has to be revisited in the name of morality and, we might say, belief."
"Nor is there any acknowledgement of the ways in which moral codes have generally emerged from religious traditions. In our own society, the pervasive influence of the Ten Commandments in both law and morality, for instance."
Bishop Nazir-Ali goes on to site a well-developed legal doctrine in the US where religious beliefs are accommodated in the workplace.
He said: "If such a doctrine had been in place in this country, we would have avoided many unhappy instances. Ms Ladele, for example, could easily have been accommodated because there were other registrars to deliver the service required, and no one would have been denied a service or felt slighted."
Bishop Nazir-Ali was speaking in response to the debate "What Limits to Religious Freedom?" , one of a series of Westminster faith debates organised by the former Home Secretary Charles Clarke.
April 21st, 2012 - Posted & Written by Riyaza Rodriguez