Why buy a Bible Handbook?

If you are looking for a tool to help you get into the Bible, something that will open your eyes to the historical context, places and lives of the people of the time then you're probably looking for a Bible Handbook. (And if you weren't sure what it was called, then now you know!)

Unsurprisingly, Bible Handbooks come in all shapes and sizes, complexity and detail so we've pulled out a few for your consideration. The great thing about Bible Handbooks is that everything you need to know will be in one place; from finding out what the landscape was like as Moses crossed the desert, to what a denarius is really worth today.
Bible Handbooks for All Levels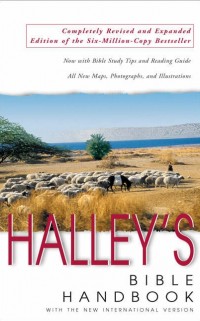 The Halley's Handbook is possibly the best known handbook which comes in both an NIV and KJV translation. The original NIV version has now sold over 6 million copies and is in its 25th edition. It still includes the personal touch of Dr Henry Halley himself when he first published it in 1924 as a 16 page pamphlet of Bible introduction. No longer only 16 pages but now well over 1,000, Halley's is packed full of maps, photographs, illustrations, Church history and Bible helps that give context and reference to your Bible study.
Baker Illustrated Bible Handbook is a slightly meatier sized handbook featuring the most up-to-date evangelical biblical scholarship that is both well laid out and easy to follow. As it has over 1,100 full-colour pages - from maps and illustrations to photography and articles, this resource will equip you to dig deep into your Bible. There are introductions to each book giving context and understanding that will help when studying the Bible.

The Bible Book: A Users Guide is a down to earth handbook written for those discovering God's Word for the first time or new to the faith. Written by Nick Page, author of over 60 books for both adults and children, Nick is a natural communicator keen to introduce people to the Bible in an informal and accessible way. One of the fun features of this handbook is the 'Route Through'; a helpful run through of each Bible book in the form of a street map. If you're looking for a guide that will help and not baffle you with the detail, then this could well be the handbook for you.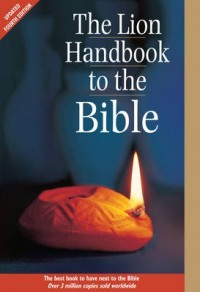 Lion Handbook to the Bible has been the go-to book of choice for those looking for a beautiful reference book since it was first published in 1973. Now in its fourth edition and still going strong, nearly 3.5 million copies have been sold worldwide. If you're looking for a book that's packed full of information but has the feel of a presentation, then you won't be disappointed. Lion is renowned for producing keepsake titles that are set to stay, and this is certainly one of them.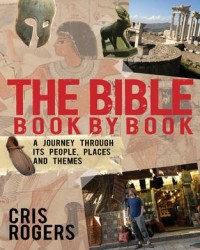 The Bible Book by Book Cris Rogers, author and vicar, takes you through the books of the Bible in short and snappy 5 minute introductions with full colour photos and maps. This book is a really easy to pick up, entry-level Bible Handbook that teaches with clarity and without pretence.

So if you are looking for a Bible Handbook that will help you piece together the bigger picture of the Bible, you're sure to find one to suit you. What makes a Bible handbook so useful is that, for the majority of Bible readers, it can be used with any translation. A Bible Handbook will give you all the knowledge you need for when things get confusing, or when you start to feel lost in a wild and wacky historical context. This is the time to really get stuck into God's Word; so grab your Bible, equip yourself with a Bible Handbook and prepare for a life-changing journey of discovery.
November 4th, 2012 - Posted & Written by Anna Hockley