Victor, based on a true life story of hope, is a powerful, strong and inspiring redemptive film set on the streets of The Cross and The Switchblade.
The film, an adaptation of Victor Torres' autobiography follows the Torres family as they settle in to living in Brooklyn, New York after moving from Puerto Rico. Teenage Victor gets caught up and recruited in a street gang and starts dealing drugs in an effort to help his struggling family. He is quickly enslaved and addicted to drug use, his life spiralling out of control, his parents are desperate to help him. His mother's faith in God and alongside the commitment of Pastor Wilkinson, Victor is taken to a faith based rehabilitation program, struggling with faith, he eventually gives his live over to Christ.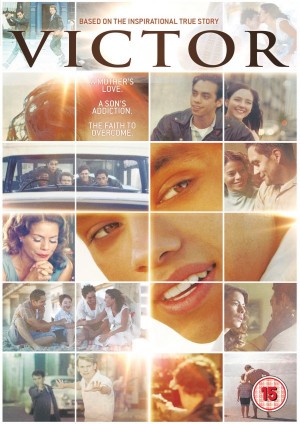 This is a brilliant adaptation of Victor's story and really shows the struggles and reality of gang life and drug addiction, and how freedom from addiction can be found in Christ. Victor is wonderfully portrayed by Patrick Davis, who really brings across Victor on screen with such a believability, you really feel his pain and struggles. The entire cast are perfect and portray their characters with excellence and alongside top quality cinematography, direction, production and reproduction of 1960's New York, this is a well made film that will keep you gripped throughout.
Victor is a hard hitting film and isn't afraid to depict the effects of gangs and drug addiction, but also isn't afraid to show the freeing transformation that Jesus can bring to lives, as we see Victor give his life over to Christ, we see the freedom and hope that he experiences, bringing some touching and moving moments to the film.
The message from the film and from Victor's life is that Jesus Christ can transform any life, no matter how far you've gone or no matter how addicted one could be whether to drugs or anything else, freedom can be found in total surrender to Jesus Christ.
This review originally appeared on The Christian Film Review
October 11th, 2018 - Posted & Written by The Editor