The gift of a new edition Bible is an ideal opportunity to encourage a friend or family member into a life changing relationship with God - and it shows how much you care.
With the help of Eden's Christmas Bible Gift Finder, here's the simple (and just a bit exciting) way to enjoy choosing the perfect Bible gift.

Two Steps to Your Perfect Bible Gift
There are thousands of Bible editions to choose from, but choosing the perfect Bible gift is simple when you remember these two important steps.
STEP 1. Keep in mind the one you're buying your Bible for.
STEP 2. Keep in mind how you'd like to see them use it.
The rest - with the help of Eden's Christmas Bible Gift Finder, is easy! More than that - it's a pleasure. Here's the proof:
Traditional or Today's Language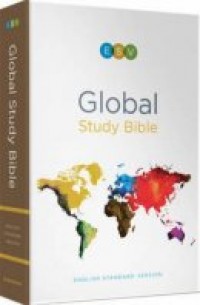 With a Bible reader with a long Christian tradition in mind, you might want to give the language and poetry of a King James Bible. But they might appreciate a Bible with the full KJV heritage, but without some of the more dated and difficult words. English Standard Version Bibles offer word for word accuracy and modern English readability with KJV lineage and beauty. For a gift choice with all this - and added real world relevance, look at the new ESV Global Study Bible.
Younger Bible readers and new Christians will want a Bible that speaks in the style of speech and language they use everyday. The Message Bible might not be the first choice of hardened Bible scholars, but new Christians will find it easy to read and be encouraged by the energy and vitality it brings to living the life of faith. A best buy choice would be handsome and compact Message Remix New Testament in Red Leather-like covers.
If UK English (rather than US) spellings are important, look for the words 'Anglicised Text' when you order your Bible gift.
Easy to Read or Easy to Carry
Easy to read Bibles have a print (font) size of 11 points or more. One of the most gift-worthy large print Bibles is the KJV Giant Print Bible in Black Leather-like covers. Even those who already own a number of Bibles will appreciate another pocket sized or slim-line edition of their favourite translation.
Some of the best looking compact Bibles in print today are New Living Translation (NLT) Bibles, especially the new range that includes The NLT Compact Bible in Purple Leather-like covers. For regular travellers who journey far from home, give a pocket Bible with the added protection of a zip or clasp fasten.
Sure, Certain and Welcome Gifts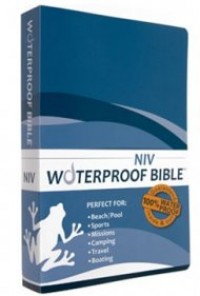 For Bible gifts that'll be well received by new and experienced Bible readers, the New International Version (NIV) range includes every possible format - from compact to comprehensive, for every level of Bible reader. And for less able and 'second language' readers see the New International Readers Version (NIRV).
Best NIV gifts to give are the new Men's Devotional and Women's Devotional Bibles, and pocket size editions for his smart briefcase or her fasionable handbag.
A Bible Gift that's out of the Ordinary
And if you want to encourage your friends and family to read your gift Bible wherever they go – even outdoors, follow this link to Eden's collection of 100% Waterproof NIV, NLT and KJV Bible and New Testaments in pink, blue and camouflage for a uniquely practical and inspiring Christmas gift. - Les Ellison
November 20th, 2012 - Posted & Written by Les Ellison