What do Bridget Jones, cactuses and dogs have in common? No, that's not the start of a rubbish joke, they're all connected by award-winning author and speaker, Jeff Lucas.
2017 was a fantastic year for Mr Lucas. Not only did he release the fantastic It's a Dog's Life but he was also voted our author of the year.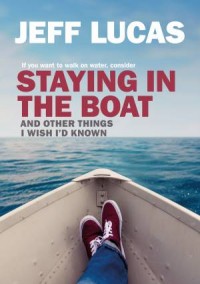 He shows no signs of letting up in 2018 with the release of his newest book: "Staying in the Boat: And Other Things I Wish I'd Known". With his trademark wit and wisdom honed from over 40 years of Christian ministry, Jeff offers modern-day parables, thoughts and truths to guide your day.
If his back catalogue is anything to go buy Staying in the Boat is likely to be the perfect recipe of humour, depth, grace and a pinch of brutal honesty.
Staying in the Boat is released in March and is available to order now.
Looking for some more Jeff Lucas wisdom? Check out our guide to his top 5 books: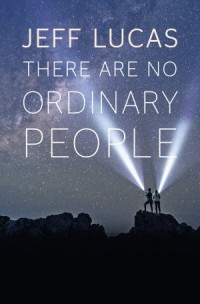 There are No Ordinary People
Enjoy Jeff Lucas' trademark humour and down-to-earth realism as he turns his unique observations to Barnabas
A little while ago, concerned that the next time they got together, one of them would be in a coffin, Jeff Lucas and fellow-author, Adrian Plass decided to start exchanging letters - and this book is the result.
Seriously Funny combines thoughts, real-life situations and express living moments of two honest Christians.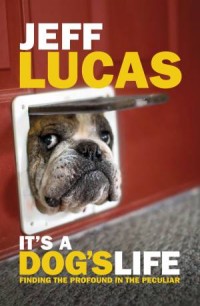 It's a Dogs Life
Want a book which balances playfulness and profoundness in a unique and faith-affirming way? These comical little stories will show you the lighter side of faith and being a Christian.
Teaming up again with Adrian Plass, the two authors turn their trademark wit to answering the big questions of faith.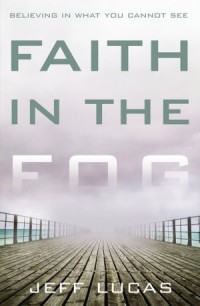 Faith in the Fog
From lighthearted and comical to serious and life-affirming, Faith in the Fog shows Jeff Lucas' versatility as he explores the pain and fear that many Christians feel when walking through a spiritual fog when doubts about faith undermine the joy of belief.
The Cactus Stabbers brings you an edited collection of reprinted articles from Christianity magazine featuring the best of those fabulous epilogues that Lucas has written for years but tended to get lost once you'd finished with the magazine.
What is your favourite Jeff Lucas book? Find his full collection here.
February 13th, 2018 - Posted & Written by Laura White