As a leader or a participant, you expect some kind of return for the time, effort and prayer you invest in a DVD study course.
Choosing Your DVD Study Course
Try asking yourself: "What do I want to get out of this; how do I want myself, my small group or my whole church to grow, be different and move forward?"
Look for a study course that focuses on a theme or an area of your spiritual life where you want to make progress. Choose a course that backs up the DVD with a participants guide, and maybe a stand-alone book - which is probably the source material for the study course.
To help you choose, here's my pick of four 'themed' DVD study courses designed to help you grow spiritually, and move forward in grace, hope, faith and power.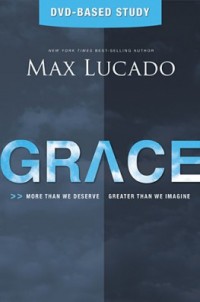 Growing in the Grace of God
"Grace is God's best idea: the greatest creation since creation." So says Max Lucado; a man who knows grace, understands grace and has experienced grace.
Subtitled "More than we deserve, greater than we imagine," Max's Grace DVD Based Study Course asks what you understand by 'grace', taking you forward to show that God's grace is there waiting for you and you've probably settled for something much less.
Over 7 sessions, Max shows you what grace is, how to be open to it and how to show it to others through acts that range from the simple to the sacrificial.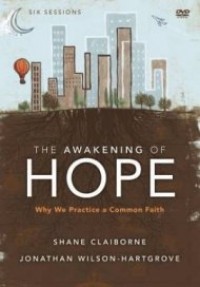 Moving Forward in Hope
Co-founder of 'The Simple Way' movement, Shane Claiborne, and Jonathan Wilson-Hartgrove - a leading voice in the 'New Monasticism', look together at why Christians do what Christians do: eating together, fasting and preferring to die rather than kill. But faithful action, they note, is only inspired by the gospel's basic truth.
As Christians, we have to pass that truth from one generation to the next through teaching, discipleship, and sharing life.
The 6 sessions of The Awakening of Hope DVD Based Study Course gives you stories of faith, reaffirming you in the core convictions of our faith and lead you toward life enriching, world changing action.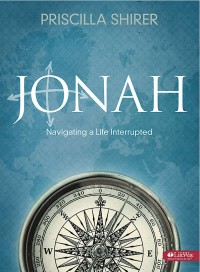 Strengthening Your Faith
Priscilla Shirer must be one of the most energetic speakers ever to put together a themed DVD study course. In her Jonah DVD Based Study Course - specifically designed for women's groups, Priscilla takes the life of a Bible prophet so often reduced to a children's tale, and brings out grown-up truths for today's seekers after God.
In six sessions she proves how even a life interrupted becomes a life rescued, a life of hope, a life redeemed and a life of opportunity. "Jonah," says Priscilla, "was not swallowed by a whale; he was swallowed by God. We don't have to look for God, we just have to stop running from him."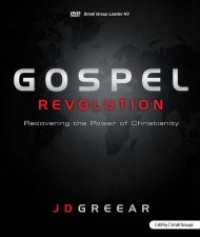 Recovering the Gospel's Power
Recovering the power of your faith in Christ's gospel is the declared aim of J D Greear's 8 session Gospel Revolution DVD Study Course. Greear leads you and your group through the process of gospel discovery, gospel acceptance, approval and response resulting in real, gospel empowered life-change.
In the spirit of true discipleship, the course shows you how to act with intentional in all aspects of living out the gospel of Jesus Christ. In pursuing the objective of growing in Christ, you'll find that self-control, kindness, patience, and generosity come as a natural result of your own 'gospel revolution'. – Les Ellison
January 18th, 2013 - Posted & Written by Les Ellison