Whatever you're favoured Bible translation, the 'Life Application' branding means that chapter and verse answers the question: "What does that mean for me and my life?"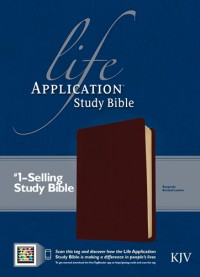 Pick up any Bible with 'Life Application' in the title, and which ever the translation you choose, you'll find the same comprehensive study aids, background context and foreground notes to help you understand and live out what it says in every chapter and verse.
Life Application... Where Did They Come From?
The first Bible to carry the title came from Bible publishers Tyndale in 2008 after 10 years work. They wanted to give readers a well resourced study Bible which, instead of concentrating on technical details and doctrinal issues, gave a 'meaning focused' message as clear as the language of the modern English translations appearing in late '90s and early '00s of this century.
Book by book, chapter by chapter and verse by verse, the compilers of the thousands of life application notes aimed to never leave readers wondering what it's all about. Their purpose remains to show that the Bible has a purpose in your life and that your life has a purpose through the words of the Bible.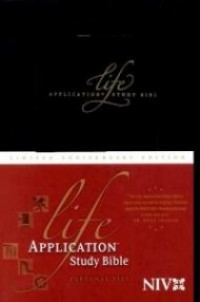 The Bible for Whatever Life Puts in Your Way
If Bibles were cars, Life Application Bibles would be the go-anywhere four-wheel drives. Put another way, they'd be the Swiss army knives, Doc Marten Boots and Radio Times of the Bible world. In short, they give you what you need to tackle whatever problems come your way and whatever question you need to ask.
For instance; knowing what this Bible verse said in the original Greek, or what that verse meant in 605BC Babylon is one thing, but knowing what it means for you – and how it can get you through your day, is quite another. This is where your Life Application Bible shifts into 4WD, flips out just the right tool, steps onto the streets and get straight to the programme you need.
Therefore, choose Life… Application Bibles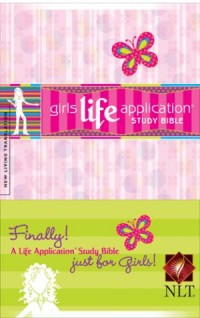 Just as everyone has a different life, so there's a different Life Application Bible for everyone. All you have to do is choose yours. Here's a few tips to help you make your choice, or follow the link and go straight to Eden's wide selection of Life Application Bibles for every pocket and purpose.
Choose your favourite Bible translation: New International Version, New Living Translation, King James Version and New King James Version come in a growing range of covers, colours and readable print sizes.
Choose the one that best describes you: Young Guys, Young Girls, Teens, Mature Bible Readers and New-to-Faith will find a direct connection between what they read in the Word and how they live in the world.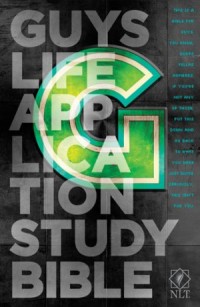 Choose the one that suits how live your life: Soft Covers, Pink Covers and Personal Size Editions go where you go, while Beautifully Bound and Hard Back editions work best for home, church, office and make welcome gifts.
Choose the one that really delights you: Large Print Editions make life application open to all, Contemporary Designs add interest to your reading and make the Bible attractive to others.
Or... choose something really new. The NLT Chronological Life Application Study Bible; the whole Bible arranged in historical order showing how it all fits together to answer the all-important answer: 'That's what does it means for me.'
March 22nd, 2013 - Posted & Written by Aaron Lewendon