Classic worship, not to be confused with classical worship, are the artists and bands whose albums have gone from tape deck to hi-fi to car CD player and onto our iPods. They penned and released the songs we remember learning at Sunday school that still shine upon the projected screen each Sunday. While every worship song is full of timeless truths these particular albums resonate through every season of life.
The Australian worship band whose music transcends time-zones, countries and continents. Hillsong have penned worship favourites including My Jesus, My Saviour and Oceans. Their ministry has extended beyond that of any one band and they've since expanded into: Hillsong Worship, Hillsong United and Hillsong Young and Free.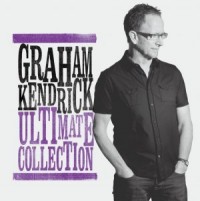 Graham Kendrick
Prolific. That's the best way to describe Graham Kendrick. Responsible for congregational favourite, Shine Jesus Shine. We couldn't agree with former band member, Stuart Townend more when he said "I have no doubt that in 100 years time the name of Kendrick will be alongside Watts and Wesley in the list of the UK's greatest hymnwriters"
The contemporary, American band responsible for worship favourite, I Can Only Imagine. Recently, MercyMe released their Lifer album, celebrating a lifetime commitment to worship.
The American rock band that crossed the sometimes impenetrable divide between worship and secular band. Third Day were honoured with an induction into the Georgia Hall of Fame in 2009. In their home country they have racked-up 28 number one radio hits.
Truly standing the test of time, Casting Crowns were first formed in 1999, since then they have won a Grammy and a dove award and their most recent album, The Very Next Thing released in September 2016 continues to hit the bestseller charts.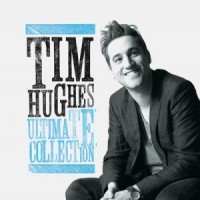 Tim Hughes
From Soul Survivor to Worship Central, Holy Trinity Brompton and now ordination, Tim Hughes has had an extensive worship career. His songs include the joyful Happy Day, and the reflective Here I am to Worship.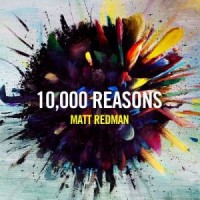 Matt Redman
It should come as no surprise that Matt Redman was born on St Valentine's day, since he is so loved. Like Tim Hughes, Matt was a firm favourite at Soul Survivor festivals before moving across the pond to Atlanta, Georgia. His most recent endeavour was his first Christmas album.
Known for their proud Irish roots, warm heritage, and a love of the power and sheer beauty of hymns, this singing couple, have garnered a loyal following who long for hymns draped in rich Irish tones. They've recently expanded into a kid's Hymnal collection and in doing so, bring their warm passion to a new generation.
Chris Tomlin's Greatest hits include a plethora of most powerful worship songs, all fourteen of the songs on his ultimate collection make an appearance in the Top 120 most sung songs at churches proving just how wide-reaching his influence is. He now leads worship at Passion Conference, Atlanta and has recently starting writing children's books.
A key presence in Christian worship and described as "one of the most significant songwriters in the whole international Christian music field",Stuart Townend's work has provided a vocabulary of praise across the decades. Favourites include, How Deep is the Father's Love for Us and Beautiful Saviour.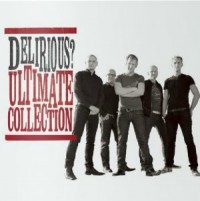 Martin Smith and Delirious?
Delirious? And Martin Smith were a steadfast for contemporary worship in the 90s and early 2000s. Their back-catalogue includes "Rain Down", "Majesty", "I Could Sing of Your Love Forever" and "Did You Feel the Mountains Tremble". Eternal praise that continues to resonate today.
In his career, Michael W Smith has sold over 18 million albums and his accolades include three Grammys and an American music award. His contemporary worship hits span genres including pop, instrumental and hymns.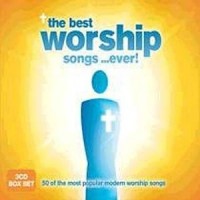 Best Worship Songs.. Ever!
It's perhaps cheating to include a compilation album of worship hits but this 3 CD collection could not be ignored. Capturing the sounds of 50 bestselling worship songs, this set has something for everyone.
Over to you.. who is your favourite Christian artist?
April 18th, 2017 - Posted & Written by Laura White