The NLT Inspire Bible has captured the hearts and imaginations of 1000s of Bible journallers. With over 400 beautiful line-art illustrations and full and partial page scripture art which can be coloured in by the reader, the Inspire Bibles are full customisable so each is unique.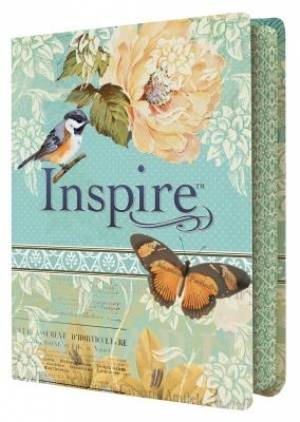 Like many journalling Bibles they also feature wide margins for notes, reminders, prayers and yes, even more doodling and illustrations.

First produced in stunning teal covers, last year the series was added to with the Inspire Praise Bibles featuring beautiful purple cover designs, thicker paper and 450 all-new scripture illustrations. The series is a dream come true for creative types and fans of adult colouring who have been able to combine their passions with reading scripture, opening up verses in all new ways.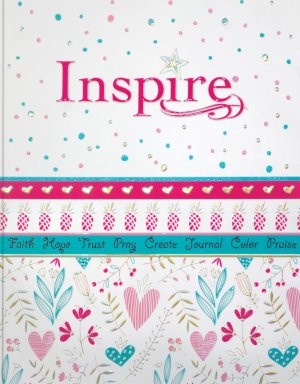 Now the NLT Inspire has been redesigned especially for young girls. With over 400 colouring pages, girls aged 8-12 can enjoy colouring and creative art-journaling as the explore the Bible.

Designed to instil the joy and value of reading the Bible in young girls' hearts so they can learn to connect with God and discover valuable truths from Scripture—and ultimately live it out in their lives. The NLT Inspire Bible for Girls also includes 365 specially written devotions from bestselling author, Carolyn Larsen. With book introductions, journaling prompts, and interesting Bible facts to enhance the Bible reading experience, young girls are bound to be entranced by the experience as they delve deeper and are captivated by the majesty of God's word.

The NLT Inspire Bible for Girls is available in two designs: pink paperback and blue imitation leather. Due for release on 7th August 2019 the NLT Inspire Bible for Girls is available to pre-order today.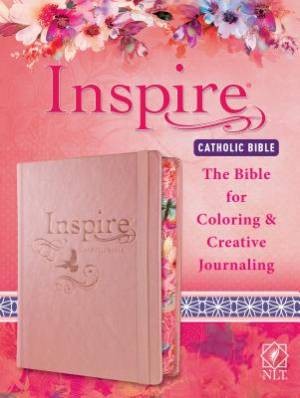 Also added to the series for 2018: The Inspire Catholic Bible NLT, the first and only Catholic colouring Bible. Featuring the much-loved scripture line art, this special Catholic edition also features NLT text approved by the Catholic church for personal reading and features the official Imprimatur. With a stunning pink cover design and decorated page edges, this Bible is a wonderful legacy for readers to record their faith journey.

The Inspire Catholic Bible NLT is due for release on November 6th and is available to pre-order today.
July 24th, 2018 - Posted & Written by Laura White