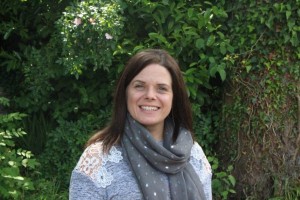 Claire Burton Project Manager at Care for the Family introduces the Kitchen Table Project
Please tell us a little about yourself, and how you came to work for Care for the Family.
I've been married for 14 years and am mum to two wonderful and energetic daughters aged eight and eleven. For the past 20 years, I've been involved in working with children and families through my work in criminal law, education and as a children, youth and families pastor in my local church. I'm passionate about strengthening and supporting families in the good and more challenging stages of life and I've used many of Care for the Family's amazing resources in my different roles over the years. When an opportunity came along to work on the Kitchen Table Project – to encourage and equip parents and churches in nurturing children's faith within the home, it seemed like the perfect role for me. Nearly eighteen months on I can say it is one of the most rewarding things I've done.
What is your favourite thing about your role at Care for the Family?
I think it has to be playing a part in helping parents and carers to find simple ways to bring their faith into everyday life. Here at the Kitchen Table Project we've tried to create resources that help parents to easily be intentional in bringing faith into their family life.
Please tell us about the Kitchen Table Project and the Inspire sessions and how you came to be involved.
The Inspire session is an easy to run small group resource for parents and carers. Everything needed to run a session is free to download from our website www.kitchentable.org.uk and it allows mums and dads the opportunity to join with other parents and talk about how they inspire their children's faith in everyday life. I've run several sessions and I love seeing parents encouraged as they realise that they are not alone in their journey, that as parents, we all experience many of the same ups and downs, we share the same joys and concerns. But it has been really empowering to see parents support one another and share the different ways they bring faith into everyday life in their homes.
What have been your highlights of the project?
I have two main highlights so far. Firstly, hearing feedback from mums and dads who have run Inspire sessions talking about how they have wanted to continue to meet together to pray for their children. There are so many ways we can bring faith into our homes, making Jesus visible and helping our children encounter him for themselves, but praying for our children is the most powerful thing we can do as parents. Hearing how the Inspire session has encouraged parents to continue to meet with other parents to pray for their children has really blessed me.
My other highlight was talking to a mum at a Christian festival this year. She had two children under four with her and certainly had her hands full. But as I talked to her about the Kitchen Table Project she was really moved. She'd been heavily involved in ministry in her local church prior to having children, she was now wondering what she could do to serve God. Our conversation had left her realising she had a very special ministry right now – to disciple her children in everyday life. And the simplicity of the Inspire session meant she could gather a group of mums together in her living room and help them disciple their children too.
How can others get involved with running a similar project?
The Inspire session is a great place to start, but you can also follow our Facebook page @ktpcampaign, which is full of daily ideas, tips, resources and inspiration; or visit our website, sign up to our monthly email and be encouraged by some of the amazing real life stories in our blogs and articles. We hope that there is something to encourage and equip every parent.
If you are a church wanting to inspire parents to nurture faith at home then you can visit our website www.kitchentable.org.uk and download our Church Toolkit with lots of options to help equip the parents in your congregation. You can also sign up to our monthly email, which is full of links to resources and ideas to help you encourage and equip parents.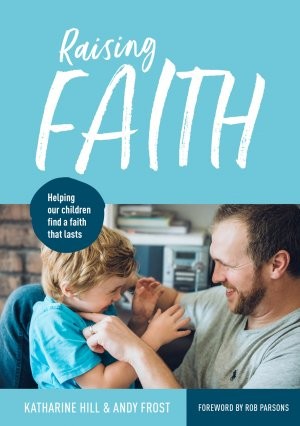 What books or resources would you recommend for similar projects?
We have recently produced an easy to read magazine style book for parents called Raising Faith. Written by Katharine Hill, UK director for Care for the Family and Andy Frost, Director for Share Jesus International, it is jammed packed full of simple ways parents can nurture their children's faith.
We also really recommend Parenting Children for a Life of Faith by Rachel Turner which has some incredible insights into ways to help our children develop their own relationship with God and connect with him for themselves.
Anything else you would like to add
Raising Faith is going on the road this autumn, with events in Yeovil, Oxford, Belfast, Newcastle, Hull and Leeds. Find out more and book tickets now at www.cff.org.uk/raisingfaith
Claire Burton is the Project Manager at Care for the Family.

October 25th, 2018 - Posted & Written by Laura White