You may be familiar with Danielle Strickland, though maybe not her husband, Stephen Court. Both Salvation Army Officers, they founded the War College in Vancouver Canada; a one year Bible-based urban missionary course that has grown into several campuses around Canada. The reason you may have heard of Danielle, is as a speaker at UK conferences such as Spring Harvest, New Wine and Soul Survivor.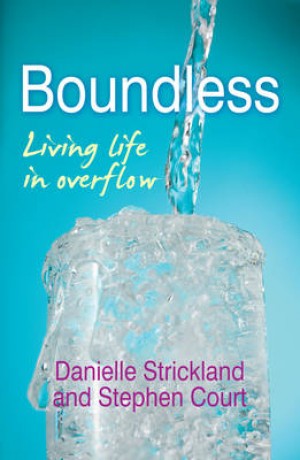 Her latest book Boundless is a refreshing look at God's overflowing love for His people following the verses of William Booth's classic hymn 'O Boundless Salvation'.
Each short chapter takes a look at an aspect of God's love and effectively takes you through the gospel message in less than 100 pages. Carefully selected illustrations from personal experience make this an honest plea to renew your faith and not to miss out on what God is freely offering you.
Chapter headings include the memorable first chapter: A Tattoo, Salvation and a Song – watching a live tattoo take place whilst listening to a talk on the eternal nature of God's covenants is one you would be hard pushed to forget! Danielle's style is not one of convention and that is certainly evident in her down-to-earth approach that speaks straight to the heart.
This book is designed to encourage those who have faith and to give away to those who may not be believers. At the end of the book is a chapter called 'Questions You May Have'. This brief overview of some of the challenges to faith that people have, offers some really helpful go-to websites - such as William Lane Craig and Ravi Zachariast, for more information and answers.
Danielle is keen to allow for personal reflection as you reading. This is helped with the 'Heart to Heart' prayers that are included at the end of some of the chapters as a simple starter to get you conversing with your creator and praising Him for His boundless and unchanging love.
Though this book may not take you a long time to read, it will keep you thinking for many days to come as the content soaks into your soul and hydrates your personal relationship with God.
March 14th, 2013 - Posted & Written by Anna Hockley