Rend Collective had us tapping our feet, clapping our hands and dreaming of balmy summer nights by campfires after the release of their phenomenally successful album, Campfire. Featuring favourites such as Kumbaya and Build your Kingdom here, it became a firm favourite in any CD collection.
Then, the nights drew in and the weather got colder and soon they had us singing round a Christmas Campfire - putting their unique, folksy swing on seasonal favourites including Hark the Herald and even Annie Lennox's Shining Light. For us, it was on repeat from December 1st and eked out until the very last mince pie was gone.
So, inevitably the news that Rend were back with a NEW Campfire album has sparked much excitement. Releasing in November, Campfire II is a call back to "simplicity"- back to the roots of worship. It promises not to disappoint with a track list that will once again secure them as chart toppers: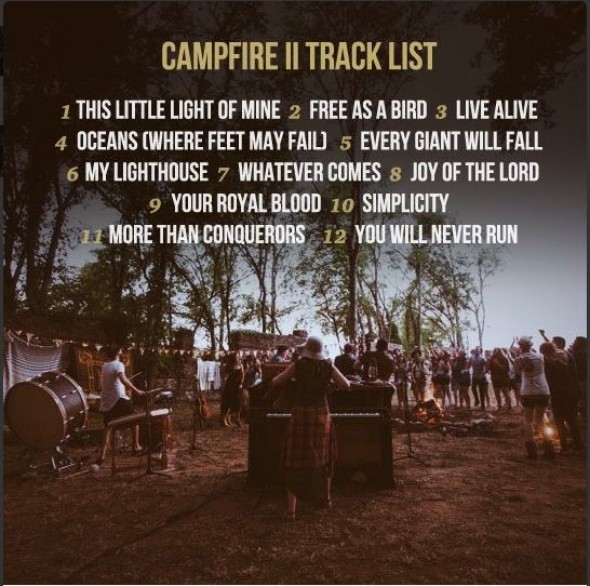 1. This Little Light of Mine
2. Free as a Bird
3. Live Alive
4. Oceans (Where Feet May Fall)
5. Every Giant Will Fall
6. My Lighthouse
7. Whatever Comes
8. Joy of the Lord
9. Your Royal Blood
10. Simplicity
11. More than Conquerors
12. You Will Never Run
Fans of Rend Collective will be particularly excited to finally have an album version of My Lighthouse and the ever popular Hillsong anthem, Oceans has been given the 'Rend Collective' treatment.
It's official, Rend are back and their vulnerable, heart-warming, catchy worship isn't going anywhere.
Campfire II is released on 7th October 2016. Pre-Order your copy today.
September 8th, 2016 - Posted & Written by Laura White