To be able to write this book you've had to look back at moments throughout your life. How was that experience and have you discovered anything new about God and your life journey in doing so?
It has been quite a roller coaster to look back on certain moments of my life. I've experienced a lot of emotional healing and release since becoming a Christian but there are certain things that always leave scars. The years of abuse and rejection and the resulting shame and fear are deep and jagged memories which it wasn't easy to look at again. And yet in an amazing way I have found that God truly has brought healing, and the desperate prayers I prayed when first a Christian have been answered and in some ways are still being answered. This shows to me that God is a Father who never gives up working in our lives. So writing this book and realising this afresh is enabling me to face my future with a new confidence that whatever life brings He will be with me and will keep changing me as I keep living my life on the foundation of his Father love.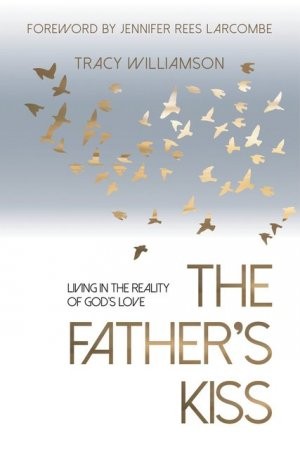 In your introduction you write about how the Father prompted you to write about 'receiving the Father's kiss'. You said at the time you didn't know why he wanted you to write it, but you kept getting these prompts. Looking back now that you've written the book, why do you think he wanted you to write about his fatherly kiss?

Learning the Father loves me unconditionally and shows me his love in so many ways has been pivotal in me becoming more whole as a person and empowered to give his love away to others. In my ministry with Marilyn Baker I meet so many whose lives have been fragmented by the lack of a Father or those whose fathers have been judging, abusive, controlling or belittling in some way. I believe he wanted me to write this book to show his great love and so that all can experience his affection, hear his word or voice of affirmation, receive his healing touch and know that whatever negative things life has taught them, that they are his beloved children and always will be.
Do you view your writing as a spiritual practice? How did you feel when you were writing The Father's Kiss? How do you feel about it now?

Yes I do very much view my writing as a spiritual practice. The process of putting the words down is never random but the result of much ongoing prayer and reflection. I listen to the Lord as I write and the book has several prophecies or pictures included which came to me as I was reflecting upon Bible passages or peoples' stories. There was that sense of being connected to God's Father heart and him guiding me in what to share and sharing his heart of love with me in the process. It was as if I was pondering with him at my side, shining the spotlight on memories he wanted me to revisit and prompting me to know which Bible passages to include. It has been a very intimate and creative time and when I read back over it now I feel full of thankfulness at the understanding he gave me and the privilege of being in partnership with him to bring about something real and beautiful.
What is the most memorable part of your faith journey, from the beginning in your friend's room as you came to God, to now?

There have been many memorable parts but I think maybe one of the key ones is the encounter I had with God in the bus shelter when I was in such distress but he enabled me to hear his voice and to begin to understand how he loved me as a Father and how he wanted me to relate to him as his beloved child. That experience was the foundation of much that I share now; that God loves us, that he is with us whatever is going on in our lives, that he will speak to us and guide us and make us whole. Also because of the kindness I experienced through John and Amanda it birthed a passion to reach out to people with God's kindness.
What was the hardest part about writing The Father's Kiss?

All my other books were written in quite a short space of time but The Father's Kiss took me 4 years! I had lost my confidence in writing in the years before I started it and that was still a kind of weight within me as I wrote, and sometimes I would struggle to believe I could do it and would spend a lot of time staring at the screen not knowing how to proceed. But each time I nearly gave up he brought me back to it and kept laying thoughts on my heart to share. It was hard to look back at some memories too, like the years of abuse but I do feel so thankful at the healing he has brought about which writing the book has given me fresh awareness of.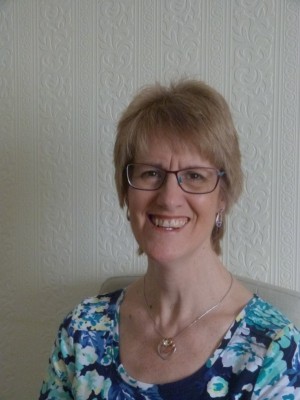 Do you have any daily reminders or thoughts that help you to focus on the Father's love for you?

I try to draw daily reminders from many things: his Word; mulling it over and drinking in verses that express his love and care; any encouragement he gives me through his children, e.g., if a friend affirms me or blesses me in some way; the beauty of creation and realising only a Father of love could have made it; my dog Goldie and his simple trust and great affection; sharing God's love with others and seeing them transformed too.....so many ways. I can easily sink down and lose my joy if I focus on old fears and negatives but when I come back and focus on his love again he encourages me to expect to hear his voice or receive his touch through so many everyday sources. This is true for us all.
Who have you written this book for?

I've written the book for all who long to know God as Father and to experience his love.
What do you hope the reader will learn from The Father's Kiss?

I hope and believe the reader will learn that he/she is beloved to God and nothing can ever change that. I hope it will be a tool enabling the reader to experience the Father's love for themselves in many different ways and to have the encouragement to start to give that love away to others. I hope that through reading the aspects of my own story and other people's, that the reader will know God is there for them in their own struggles and be uplifted in their faith. I pray it will be a source of deep healing and transformation for all those who have experienced deep pain. May all come to know the joy of the Father's kiss whatever life has held for them.
Thank you, Tracy. The Father's Kiss is due for release on September 20th and is available to pre-order today.
August 30th, 2018 - Posted & Written by Laura White