The chances are there is an NIV in your home. There may even be one in the same room as you this very moment. Or, on Sunday mornings, when the phrase 'turn to your Bibles' is spoken, the surrounding noise of ruffled pages are more than likely to be those of the NIV. Overtaking the KJV, it's the most widely circulated Bible of all time. That being due to its modern language which better suits translation into other languages.
And this year, there are even more ways to read the NIV (including one that has been six years in waiting!)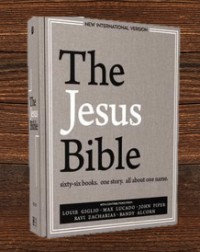 Where does Jesus' story begin? For many, and especially at Christmas time, it begins with the Nativity. But what if there was no B.C.? What if the whole Bible was about Jesus? That what the focus of the NIV Jesus Bible is. With over 300 pages exclusive articles from Louie Giglio, Max Lucado, John Piper, Ravi Zacharias, and Randy Alcorn, this Bible explores the grand narrative of the Bible.
Perfect for people who like the big picture.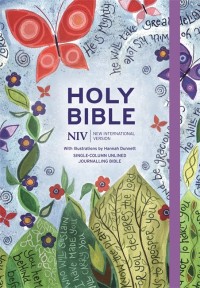 Hannah Dunnet's artwork is loved by many for its vivid, yet homely, feel. With bright colours and a luscious celebration of God's creation, her artwork has proved to be a perfect match for this NIV Journalling Bible. Whether you are looking to be inspired, to create your own artwork in the wide margins, or to reflect on the text and images together, this bible is the one for you.
Perfect for people who want a little more creativity in their faith.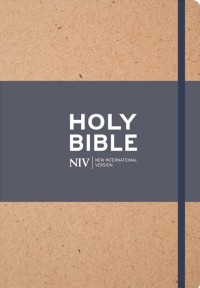 NIV Larger Print Journalling Bible
There is a lot to fit in with Journalling Bibles. Often what is sacrificed to make space for wider margins for journaling is text size. This can put a lot of people off being able to note, draw, and create Bible-inspired bursts of creativity. But now we have a journaling Bible with a larger-sized text. With an 8.5 point text size, this journaling Bible is perfect for reflecting and creating with ease.
Perfect for people who want the space to connect with the Bible.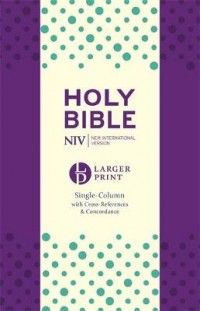 NIV Larger Print Compact Single Column Reference Bible
Everything about this Bible is here to help you. It has been made for anyone looking for a Bible that feels more natural to read. In a single column setting that is more similar to most other books you read, this Bible is easy on the eyes. It includes a larger text, marginal cross-reference, concordance, UK spelling, and two ribbon markers.
Perfect for people who want to read with ease.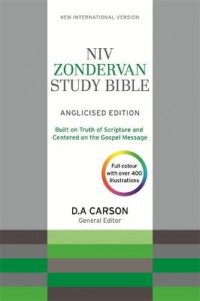 It's here! After 6 years of not being in print, the UK NIV Study Bible is back. This was the Bible the most people turned to when they wanted to unearth the meanings, contexts, truths, and details of the Bible. It now contains ever more, with 20,000 verse-by-verse notes from a wide range of denominations, as well as maps, diagrams, articles, and notes to guide you in unearthing the world of God's word.
Perfect for people who want to read the Bible for all it's worth.
For an even great range of NIV Bibles, head on over to our NIV Bible department to find the right Bible for you.
September 8th, 2017 - Posted & Written by Aaron Lewendon