Toby Mac has become the first Christian artist since 1997 to enter the US Billboard 200 chart at number one.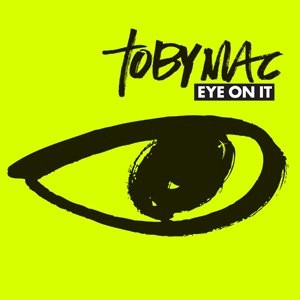 The 47 year-old's fifth studio album Eye On It outsold Maroon 5 and Adele, earning the top spot on both Billboard's 200 and Christian Albums chart simultaneously.
The last time an inspirational album topped the chart was LeAnn Rimes' You Light Up My Life.
While many Christian artists including Casting Crowns and David Crowder Band are no strangers to the Billboard 200 chart, only Toby Mac, LeAnn Rimes and Bob Carlise have ever made the top spot.
The rapper took to Twitter to thank fans, "Wow, thank u guys so much. Honored & grateful!! To God b the glory...Steal my Show."
Billboard reported that 50% of sales came from digital downloads and 27% from Christian retailers.
Toby Mac album history
1988-2001 DC Talk release five albums
2001 - Momentum
2004 - Welcome to Diverse City
2007 - Portable Sounds
2008 - Alive & Transported
2010 - Tonight
2012 - Eye On It
September 7th, 2012 - Posted & Written by Sam Hailes