Pastor and author Murray Pura has had a varied life; working with street children in Columbia, travelling by locomotive through northeastern India and writing a range of fiction and non fiction books.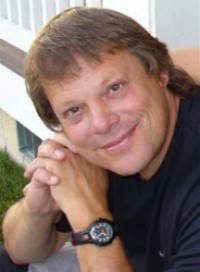 What has your journey to being a writer been like?
"It's been a long one. I've been writing since I was very young. There was a lot of writing in the 70s and 80s and the first publisher that took me was in Toronto. They weren't Christian publishers. I was keen on writing books that would not just be read by those who professed a Christian faith."
What do you say to writers who want to know how to get a big contract with a publisher?
"I'm the kind of guy who, if someone says we'll publish you, I say, 'Great,' and don't ask how much. I run into this question all the time. You get a really big contract by writing until you get one and you take whatever comes your way. You don't throw away a £1 coin - as heavy as they are in your pocket, because you're looking for a £10 note. You just take it as it comes."
What made you write Amish fiction?
"My agent in North Carolina said that the Amish thing is a very big thing. I said, 'I see that. If you go into a brick and mortar Christian bookstore, you see all the Amish titles from here to eternity.' He said, 'Why not see what happens with that and maybe God will open a door?'
It's not really my forte to write a romance where they are hanging around the farm and they cut hay and churn the butter; it's just not what I like to do. The first book was A Bride's Flight from Virginia City, Montana with [publishers] Barbour. I wrote that in a whimsical mood. That turned out alright.
The more serious one [novel] was when I said, 'If you're going to ask me to do this, I'm going to write one that's always been in the back of my mind.' I know the Amish, Mennonites and Quakers were heavily persecuted in America for not joining the war in World War One in 1917; to the point where churches were burned down property was vandalized, and some people were killed.'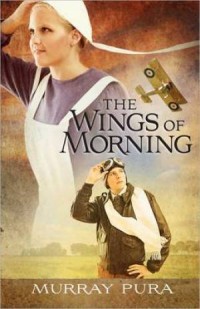 So I said, 'I'm going to do a story built around that, and see if I can bring the Amish theme - and combine it with historical fiction, and also something I think is an important story to tell.' That was The Wings of Morning and that story has done very well."
How have Amish readers responded to you adding in historical elements to the story?
"You meet a lot of the readership through Facebook - and these are hardcore Amish readers. They want Amish quilts and jams and go to Pensilvania all the time, but I see them quite open to reading other fiction that takes them in different places and different worlds.
They want it to be well written. They want the characters to be memorable, and the romance. My books have been 'Amish plus'. It's Amish, but you're taken into World War One in the first one. In the second one you're taken into the Civil War and in the third one you're taken into the 1940s."
How do you develop characters in your stories?
"I like to take ordinary people and put them in extraordinary circumstances and say, 'If that was me, what would I do?'
If I was Amish in that situation, or a person with a Christian faith, and all of these things happen - like war starts and my family is caught up in it, how do I pray with things like that and how does the Bible help me?
It's one thing to worship with a good worship team, a good message, lots of friendship and good cheer; but what do you do when you go home and that's not there anymore, and something really tough is going on? In my story, they are going to seek God. So how are they going to do it and get through something that's hard to get through?"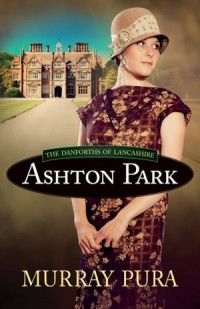 Is your new novel Ashton Park inspired by Downton Abbey?
"I knew as soon as they said: 'Would you like to take this project on?' I knew people are going to draw connections between the two.
I'd say to Julian Fellows: 'You've done some very good screenwriting here." But you're part of a long British tradition. We go back to the Barchester Chronicles, Jane Austin - it's the same thing: the aristocratic British nobility, the Upstairs/Downstairs.
It's caught on and the publisher came to me; Canada is a bit closer to Great Britain than America. The Queen is still the constitutional monarch for Canada. When Kate was here it was a big deal."
Did you find it easy to write about English culture 100 years ago?
"I've been to England many times and have very good friends in Blackburn. It's not hard for me to see the story. I want to talk about the downstairs as well as the upstairs and look at one of my favourite things: British history."
Are you concerned people will think the book is mimicking the TV series?
"I'm very keen to not watch too much; otherwise people will say: 'You've got that from Downton!'
My two girls watch a lot of it and I watch bits and pieces of it.
With this volume, I said: "We've got to get this out before the third season." I already knew what was going to happen - and here's a freebie for everyone: I watched the last two shows and I know what he's doing. He's got this chauffer who married the youngest daughter and they're off in Dublin. Well golly, I know exactly what he's setting this up for because I know what happens!
It's the Irish Revolution and the Irish War for Independence. You can't ignore it, that was a huge part of English history in the 1920s so it has to be in anything I'm writing from that time period.
You can't pretend it's not there, so how am I going to approach this? I've got to tell it differently and I don't want to know too much of what he's doing and the book has to come out soon enough so people know it's my story. It's funny, as a writer you can see what another writer is doing. He's setting the story up so you'll have that storyline in Ireland and I go: 'Agh! I've got to get this done first!"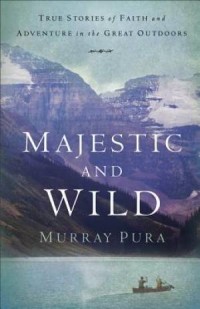 Tell us about your new devotional book Majestic And Wild.
"This is an example of when you just write and you don't quibble. Who would ever predict that a high-end editor happened to read one of my Zondervan books and because of that he approached me to write a devotional inspirational for guys, talking about our relationship with Christ.
One of the things I find refreshing is being close to the wilderness, and we live right by the Rocky Mountains. There's a lot of wildlife and you always end up with a story. Just a few weeks ago they caught another cougar right by our house. For most people that's a completely foreign concept; a mountain lion striding through your neighbourhood! Can you imagine that in England? Just imagine what John Cleese would do: 'Sybil, Sybil there's a mountain lion'. 'Oh Basil do be quiet'. You know what I mean?
Each chapter is a story; like the time I was charged by a moose in the wilderness and realised quite quickly no one was going to help me. Your mind is screaming and you're running. You take that story then you talk about what you learned from it. How does that make you think about God and the Christian life? How does it invigorate you when you have near death experiences in that environment, what does God teach you?
It's a month long retreat devotional with 31 chapters each with its own verses and stories and spiritual takeaways. That's why it's called Majestic and Wild."
January 18th, 2013 - Posted & Written by Sam Hailes