Get ready for the all new album, Glory Song, with our look back through Matt Redman's musical journey to becoming the world's leading worship leader.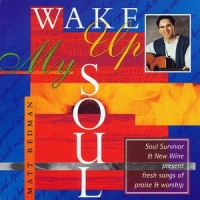 Debut:
Almost 25 years ago, Matt Redman release Wake Up My Soul (1993). His debut album, Matt was only 19 years old when Wake Up My Soul came out. Floppy haired in most 90s way possible, Matt sported a white top, sleeveless jumper, and big grin on the cover. The album was an upbeat collection of songs that, whilst not ageing very well, give you a good idea of what was to come. Everything distinctive about Matt's voice and passion for worship can are found in these 11 tracks.
Followup: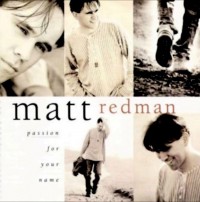 Passion for Your Name (1995) expanded on the keys and strings of Matt's debut. Engineered by Martin Smith, there was a greater scope of sound and writing on Passion For Your Name. The album also contained Matt Redman's first, big worship anthem. The honest and open lyrics of 'I Will Offer Up My Life' struck a chord across the country as, stripping back the glitz and glamour of big-church worship, the song embraced a humble spirit. If there was any one moment that helped Matt Redman become a household name in worship, it was this.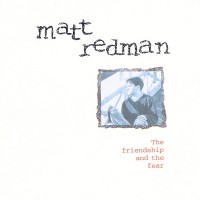 Creative Boom:
During the four year period of 1997-2000, Matt Redman released 3 separate studio albums. An album a year is a stretch for even the most seasoned artists, and it would be easy to dismiss a large output showing quantity over quality. But that would be an incredibly hasty dismissal. This four year boom included the following Church anthems: Believer (1997), Once Again (1997), One Thing Remains (1998), The Heart Of Worship (1998), Light Of The World (2000), The Father's Song (2000), Let My Words Be Few (2000), and plenty more. It would be a challenge for any songwriter to create something that connects with millions in the same way that any single one of these songs did.
A New Millennium: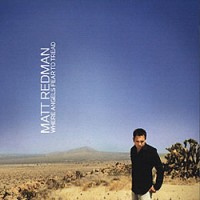 From 2,000 onward everything felt a little more modern. It was the signpost for a new age, and as Churches sought to appeal to the next generation, a livelier and more contemporary sound was needed. Enter Blessed Be Your Name (2002), a song that was both huge and alive. It acknowledged the tragedies and troubles that marked the early moments of the millennium, the loss of innocence and security the world was feeling, and it chose to sing anyway. A moment of praise necessary for millions, the song showed Matt changing with the times, and using worship to meet the spiritual and emotional needs of the Church.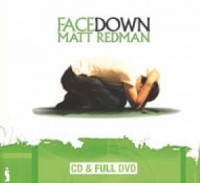 Live at Last:
Until 2004, every single full release from Matt Redman had been a studio album. This was, on reflection, peculiar as his songs came alive in congregations. Churches rang with words he wrote, and so it was naturally time for him to enter those spaces. Facedown was an album filled with joie de vivre. Songs such as Dancing Generation defied the notion that praise resided in pews. Calling for people to dance, shout, praise, and sing with everything they had, the song was a pure party piece. Dancing Generation created a space for be unburdened by constraints of order and worry. It was live, it was free, and it was long overdue.
Strength to Strength to Now: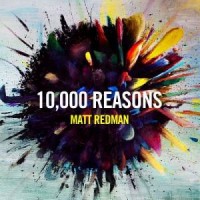 If the past ten years have shown anything, it is that it is never too late to change the world time and time again. This past decade has seen even more song songs that have grown beyond the UK Church to becoming worldwide anthems of faith. You will have no doubt come across such songs as: You Alone Can Rescue (2009), Never Once (2011), 10,000 Reasons (2011), and Unbroken Praise (2015). Surprising us all, last year saw a Christmas album come from the man himself. These Christmas Lights was everything people wanted in a Christmas album, with the added bonuses of Natasha Bedingfield and Tasha Cobbs' guest vocals.
And this year, Glory Song enters Matt's behemoth of a discography. With a strong Gospel vibe, and featuring a 120-strong group of leaders, this is another new turn from the man who transformed worship music more than anyone else in recent memory.

What was your first Matt Redman experience? Are there songs you go back to time and time again?
Released on the 29th of September, Glory Song can be pre-ordered today!
September 11th, 2017 - Posted & Written by Aaron Lewendon