Term time is fast approaching again, the time when leaders will start planning their Small Groups. So, here's everything you need to host your own small group:
1. Mugs
Tea and coffee are the lifeblood of a small group.
They are what loosen the gears of a good group, and they are the ultimate welcome as the nights grow colder. Setting the tone for reflection and discussion, the mugs in our Inspirational Mugs department feature moving verses, images, and thoughts. Perfect for the shyer members of your group.
2. A Good Study Guide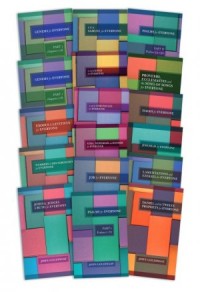 A deciding factor for people thinking of a small group is the question: 'Is it for me?' Someone new to faith probably won't pick a group called Echoes of the Reformation, just as someone a little more seasoned, and looking for weighty discussions, may not choose Christianity Explored. Our Best Selling Small Group Studies department, however, has a range of studies to meet a variety of tastes.
For someone looking to see how faith and life are related, the stunningly visual Life Explored series is perfect (and is possibly the most impressively cinematic study so far!).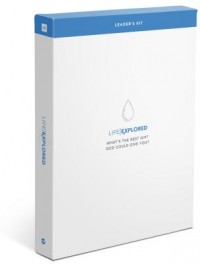 Or how about studying a book of the Bible? The much-applauded For Everyone series of Bible studies are the perfect tool for opening up the Bible to a whole variety of believers.
Want something a little more specific? The LifeBuilder studies cover an impressively broad array of topics by today's bestselling Christian writers, such as Alister McGrath. With studies ranging from Prayer to the Sermon on the Mount to Self Esteem, the topics on offer are seemingly limitless, and consistently thoughtful and engaging.
3. Ice Breakers
For their first few meetings, small groups can feel a little awkward. A group of people who may not know each other too well will most likely sit in relative, and awkward silence...we are British after all! But a good ice-breaker can help dispel the awkward.
Whether it is with a Throw And Tell Ice-breakers Ball, or one of the 300+ ideas in this guide, there are tonnes of ways to help people warm up to each other, and get to know everyone else in a friendly and fun way.
4. Further Reading
Many study guides will include a further-reading section in the back. These are indispensable for when you are preparing your small group. These are books which will give you the answers to questions that will inevitably be asked, as well as places you can point people towards when they want to follow on from what was started in your small group.
5. Plenty of Bibles
Someone will always forget their Bible: that is one of the inalterable laws of the universe. It is with no pride that I say that person is usually me (especially when the small group was at the house opposite mine!). But a good stock of same-version Bibles will prove vital for a small group. Especially if there are some newer people in your group who may not have one.
Pew Bibles, as well as paperback versions like the NIV New Testament, are an affordable way to stock up your small group.
6. You
Yes, you.
It can't be done without your passion to help build relationships, to foster discussion, and grow an interest in exploring faith.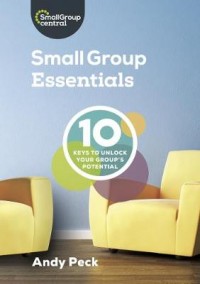 But since not everyone has access to a "Small Group Leading" course, there is now a book available to help you lead with confidence. With ways to help grow discussions, create an atmosphere of welcoming and build group relationship, this leader's guide is perfect for giving you the methods to create a lasting, and impactful, small group.
For all the best offers on Small Group Resources, be sure to check our Small Group Studies page.
August 21st, 2017 - Posted & Written by Aaron Lewendon