Many will know Krish Kandiah, the Evangelical Alliance Executive Director of Churches In Mission, from his annual teaching spot at Spring Harvest. So you may be surprised to read that the smiling teacher, author and pastor has a not-so-secret passion for adoption.

"Every Christian…"
"…has been adopted and yet we rarely talk or sing about it. In fact the only song I can remember about adoption is the 80's classic called 'Father God I Wonder."
Only a couple minutes into the interview and it was screamingly obvious that adoption is his heart song; professionally and personally. There was no stopping him as he continued on his specialist subject.
"God says something pretty harsh: 'I'd wish you'd stop playing your music and you wouldn't bother gathering while there are still widows and orphans. You're not caring for the needy in your communities'. I find that a real challenge. If we want to worship God in a way that is acceptable to him it's got to involve care for the most needy children in our society. And those are the kids in the care system."
Krish recently went on video to announce his big campaign: Home For Good. He knows the British Church is an amazing position to make a massive dent in the 9,000-long list of children awaiting adoption or foster carers.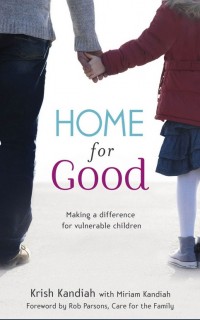 "The whole church can provide a spiritual home to the children that are in care – whatever age. When I think about the children in our churches' Sunday schools, when we bring foster care kids into the church family they befriend them and invite them to their birthday parties. Even though they're new and they've got lots of troubles they are accepted and welcomed."
Along with the campaign launch, Krish and his wife, Miriam, have released a book – 'Home For Good' – to inspire an attitude of adoption within church culture. Here's what Diane Louise Jordan, ex-Blue Peter Presenter & Songs of Praise Presenter, has said about the book: "I defy anyone to get to the last pages of 'Home for Good' and not feel compelled to help a 'forgotten' child in need of a family."
Speaking From Experience
The Kandiah's have three birth children and an adopted daughter. They'd been fostering her from birth, and after three years they were asked if they'd consider adopting her.
"From our fostering experience, faith is seen as a really positive thing. For example, when an older child was staying with us as an emergency placement, but we were booked to go on holiday. We found a way to get him to come with us, but he couldn't come until a GP had signed him off. We had a 24 hour window to get the signature."
"Our social workers, three of them, were trying to find any GP in the county to sign him off but everyone was completely busy. No one could find a slot. So I said to the social worker, 'Is it alright if I ask some of our friends in the church?' as there happened to be three GP's and nurses connected to our church. Within ten minutes we found someone. So when the social worker came with us to the doctors she couldn't believe it. She asked me, 'Who are you people, you're so well connected? What is it that you guys have got that gives you the energy to this?' I said, 'We're actually a church family."
The book is loaded with encouraging stories, such as this. It's more of an enlightening narrative than a comprehensive textbook. Stringing the stories together, like the chain in a beaded bracelet, is the strong belief that we are all God's beloved adopted children, and our response should be to emulate our heavenly Father.
Smashing The 'Faith' Stigma
The preconception crouching in the minds of many Christians, living in our 'politically correct' culture, is 'don't local authority's' view faith as a negative attribute?' Krish was quick to counter my preconception.
"There have been a few cases where that has been the case, but nationally it isn't. In fact, social services in our area, and also in North London and Southampton, have actually approached the church and said: 'We think Christians have got something to offer, can you help us?' So it's been the other way around; churches have been slow to respond and social services have been really keen."
"When you come across a social worker who doesn't understand faith, which can happen living in our multi-cultural society, it's easy to become hostile to something they don't understand. That's something that our campaign wants to help, offering some bi-lingual training to help people understand what social workers are thinking and help social workers understand Christians."
Their campaign is certainly going to be a marathon rather than a sprint. Look out for Krish and his 'Home For Good' campaigners who'll be attending the major 2013 Christian festivals, including Spring Harvest, Keswick, and New Horizons.
'Back to the Source' is the 2013 theme book for Spring Harvest, penned by Krish himself. Using John's Gospel as the framework, each of the 30 devotional chapters nudge you closer to 'being, saying and doing' the Good News. It's a real fire cracker read, designed to spark a practical outworking in your faith.
Blogger, Tweeterer, Board Game Fanatic, LFC Supporter & Book-a-Holic
If you want to connect with Krish it's as easy as signing up to his blog and following him on Twitter (@krishk). He often shares videos, books reviews and aims to keep his followers up-to-date with facts, figures and hot topics in the areas of global hunger, adoption and current news affairs. Apart from working hard (and tweeting three times an hour), Krish is a family man.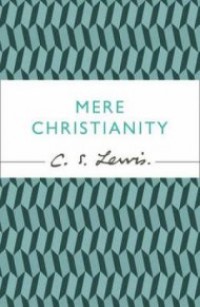 "I enjoy hanging out with my kids, we're board game fanatics. I'm teaching my kids strategy and cooperation through playing board games regularly. The favourite at the moment is a card game called Monopoly Deal. It's a game of Monopoly you can play in fifteen minutes and I'd recommend it to anyone."
When I asked Krish what his favourite book is, he replied "Oh man, that's an impossible question. You can see I'm a book-a-holic", chuckled Krish as he waved his laptop camera around the room, "we've run out of shelf space in our house because they're filled with books."
"Every Christian book is basically footnote notes on the Bible. So the Bible is the top one. The second and most significant book for me, is a book called 'The Gospel in a Pluralist Society'. That became the foundation of my Masters Degree and my PHD. I found that book unbelievably challenging. That's my recommended read for a church leader."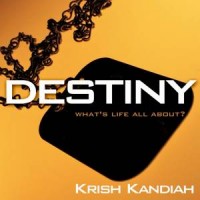 "My favourite book to giveaway is 'Mere Christianity'. I don't think anyone has yet written a better introduction to the basic elements of the Christian faith. It's a great book for young Christians to read too because he's the master of illustration and making things very accessible without being superficial."
"Every book I write I hope, one day, will have the impact that 'Mere Christianity' has had. I wrote a book called 'Destiny', which was attempting to explain the gospel for the rising generation, but no one has managed it. Even Tom Wright, who is another favourite author of mine, he wrote a book called 'Simply Christian'. People lauded it as the next C.S. Lewis. It's a great book and he is a good friend, but isn't quite 'Mere Christianity'."
March 22nd, 2013 - Posted & Written by James Warwood