Authors and publishers don't always see eye to eye but need to pursue a mutually beneficial path to follow – with integrity. Author Pen Wilcock shares why.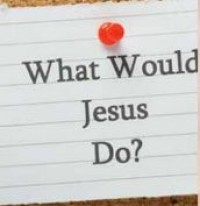 Writing is supposed to be about words. Only when the aspiring author finds a publisher does it become apparent that, in the world of books as in any other commercial sphere, the numbers have it.

You can be William Shakespeare Mark II, but if you have no platform, no niche market, no sales potential, you have no publisher either. It is equally true that your writing can be dire by anyone's standards, but if you're well-connected and influential, your dream of getting published will come true. The gentle hands of ghost-writers, specialist editors, copy-editors, and your commissioning editor will lift and shape your rough-hewn offering into prose unashamed to show its face.

Publishing – a numbers game

If you want to be a professional writer, what you must understand is that publishing is first and foremost a numbers game. It is pragmatic, not romantic.

This doesn't mean there's no space for the edgy outlook, the complete newcomer, the visionary work breaking new ground and re-defining genre boundaries. Publishers have lively minds and creative vision of their own; they will take risks. But the fact of the matter is the successful books in any publishing programme are carrying the ones that fail. Whether either of them knows it or not, the author who has made it takes the new kid on the block by the hand and leads them into this wonderful opportunity; the publisher's judgement balances the risk allowing this to happen.

Too often, and regrettably, publishers and authors see each other in adversarial terms; speak of each other with disparagement, defensively. Publishers – shrewd, practical, focused, working to tight margins and tight schedules – develop tight lips too when authors throw their toys out of the pram, make unrealistic demands, email as incontinently as a sub-automatic machine gun spraying bullets, and succumb to the 'me! me! me!' of their insecure inner child. And laugh at deadlines.

Equally, writers can turn the air blue describing the wait for a response, the time lag between delivery of manuscript and publication, and the way time seems to s t o p . . . altogether . . . in the publishing house when a payment falls due. Effusive thanks in acknowledgement pages aside, writers and publishers are rarely each other's dearest friends. This is a pity because, like it or not, they are a team. They're on the same side.

More than a product

The best publishers are those who not only pay on time and keep good communication with their writers, but also see their books as something more worthwhile than 'product' – a word I, as a writer, have come to heartily loathe; to the extent that I will not work with anyone who treats prose, or speaks of it, as 'product'.

In the world of Christian books, we are aiming to take the mind by surprise, capture the heart, delight the imagination, strengthen spiritual purpose – insight like a rapier, prophetic power and compassionate wisdom. You don't get that if you start out thinking of it as 'product'. Just saying.

Promotion and selling – part of the job ...

And the best writers on the team are those who understand that turning out Grade A prose – radiant with humour and intellect, on time and oven-ready – is only half the job. Because everybody's time is wasted if nobody reads it. The book must be marketed, promoted, advertised, sold and read. New writers are sometimes surprised to discover this is not fundamentally the publisher's job. The buck stops with the writer.

The publishing house has the expertise to generate a shrewd cover design, undertake the huge and complex task of managing the meta-data, help (up to a point) with promotional materials, assist with creating opportunities (for example with journals and radio, or public speaking gigs): but the writer must find some means of building a platform, of making their work known and creating sales.

D'you remember that thing Jesus said – 'What shall it profit a man if he gain the whole world but lose his own soul'? Mark 8:36 KJV (That's another thing dear to a publisher's heart – a writer who sources and checks correct referencing.) Well, those words of Jesus strike to the very heart of this professional writing lark. Not so much for the publisher, who is a commercial kind of beastie to the very core. But for the writer, who weaves a tissue of soul-cloth from the gossamer filaments of imagination steeped in the royal jewel colours of the human heart – well, sales sense feels a little bit mundane, you see.

Even so, it's part of the job and has to be done. After all, remember, the successful ones are taking the weight of all the flops – and who among us wants to be part of the burden and not of the muscle? So, how to go about it

... But with integrity

I have thought long and hard about this, because it is a thorny problem for a Christian writer. Christian literature (whether fiction or non-fiction) is without value unless both the book and the writer have robust integrity and a strong spiritual foundation.
Both the words and the life must edify the soul. Nothing could have more clearly emphasised this than the Mars Hill Church book scandal, in which the pastor used his congregation's tithes to buy enough copies of his book to make the New York Times bestseller list. The ripples of outrage that spread from this promotional wheeze persuaded him that marketing at any moral cost is not the name of the game. Not that way, then; but, what?

Many Christian books are primarily characterized not by the eminence of their literature but by their value to the Christian community of the story they tell (though this doesn't mean they are badly written) and by the credentials of the author in the field being addressed. So, for example, R.J. Berry's book True Scientists, True Faith is immediately marketable as a distinguished and highly qualified spokesman addressing issues of importance to the church. Other books are the work of authors who are not primarily writers but have a big speaking ministry and a story to tell: Danielle Strickland's book A Beautiful Mess would come into this category – much in demand on the Christian speaking circuit, audiences love her and queue up to hear her speak.

Building a profile – making a connection

But the author who is primarily and essentially a writer, whose books are sold on the basis of what they inherently are (rather than as a trustworthy voice on a contentious issue, or the story of a celebrated ministry) has to find a means of getting known and being read.
Good connections help here, of course. If there already exists a large and enthusiastic support base – say, if the pastor of a 3,000-strong church writes a first novel and persuades everyone to buy one copy to read and another to give away; well, bish-bosh, job done! Off to a good start.

But many writers are introverts, and even if they weren't when they started, writing is a solitary occupation.
Some writers fund their early work – the inspirational writer Wayne Dyer comes to mind. He tells how he bought and distributed a great many copies of his first book, thus making the possibility of publishing a second viable, and priming the pump of his readership. But many writers have insufficient funds to cover such a cost.

Writers also seek speaking engagements and build a public profile that way; but that can conflict with the writing itself, especially for the fiction writer who must focus intensely, becoming absolutely engaged with and immersed in their fictional world, for a time at least.

Getting the right promotional strategy for you

For myself – a quiet, reclusive, introvert, taking the stereotype of 'writer' to an almost archetypal level – I have hit upon the strategy of promoting my writing through writing. I keep a presence on a social network, and I write a blog, Kindred of the Quiet Way. The blog is not an endless brag-fest about my achievements, reviews and forthcoming publications, but is a place where a gathered community of interesting people come to discuss life, the universe and everything.
All my wondering, my agonizing, my daily life, my delight, my terrors, my faith (and my doubt), my struggles and what fires my soul can be read there. In the side-bar, those who stop by can see the book-covers of my work. The good thing about this system is that those who love my books find their way to the blog (and so are
alerted to anything new I've written) and those who love my blog find their way to my books.

It does seem to be working well, and it satisfies the imperative I feel as a Christian writer, to 'aim to live quietly, mind your own business and earn your own living' (1 Thess.4:11 CEB).

For me, it starts with a core of stillness – a pool of upwelling life. That overflows into the writing, in turn overflowing into the blogging and social network presence. I do not lose focus, and it keeps, in the simplest sense, its own integrity. Crucially, the method of promotion I have chosen is all of a piece with the character and personality of my writing. This is important, because momentum is achieved when each aspect of one's work feedsinto the other aspects, strengthening and building up the whole.

Energy and momentum are lost when there is no integrity (whether ideologically or structurally). The right promotional strategy must be worked out by the individual. It has to be a good personal fit or it will be unsustainable. It goes best when faith, life and work stay all of a piece.


Pen Wilcock writes Christian fiction, Christian lifestyle, pastoral theology and Bible study. Her published fiction includes The Hawk & the Dove series (moving from Crossway to Lion Fiction in 2015), and non-fiction includes Spiritual Care of Dying and Bereaved People (BRF), The Road of Blessing, In Celebration of Simplicity, 100 Stand-Alone Bible Studies (all Monarch) and Learning To Let Go (Lion).
February 17th, 2015 - Posted & Written by Together Magazine