Clem Jackson settles into a comfy armchair to talk with Rob Parsons about his latest book and the sharing of wisdom.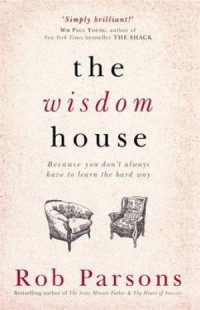 The Wisdom House is about the passing on of wisdom from the older generation to the younger. Why did you want to write this book?
After the birth of my fourth grandchild I wrote him a letter welcoming him to the world and passing on a little wisdom I had learned – much of it from others plus a few lessons I had learnt myself (mostly the hard way).
When I had finished that letter, I began to imagine each of my five grandchildren coming into my study – not as the children they are
now but as adults. Perhaps somebody had broken their heart or trodden all over their dreams. Or perhaps they were tired of trying to be somebody they just couldn't be. I imagined them sinking into one of the two old armchairs in front of the fire and how we would talk, both about those issues and many others.
We constantly use phrases such as 'You can't put an old head on young shoulders', 'No pain no gain' and 'The school of hard knocks is the best education'. But I'm not sure life has to be like that. Perhaps we don't always have to learn the hard way.
In many cultures the older generation seems to be more valued and honoured than in our own. Why do you think that might be?
Large parts of the Western World have seen a cataclysmic breakdown of the family unit – especially the extended family. Previous generations lived cheek-by-jowl with older family members, if not in the same household then at least nearby. Many people – not just the old – live isolated lives today. Young couples may have enough communication gizmos to land a rocket on Mars, but many feel alone in their family struggles. This is a tragedy. Research shows that when the elderly are
asked to share their life experiences it is not only the recipient that benefi ts but the elderly person themselves. That is no surprise: they feel valued. Perhaps we need to try harder to link the generations.
You have five grandchildren; how is your relationship with each of them?
Well, they are young – five and under. I can honestly say that I love being with each of them. But, of course, in some ways being a grandparent is easier than being a parent. The reason for this is that normally grandparents don't have ultimate responsibility for their grandchildren. We don't have to nag them to get their homework done, go to bed on time, and eat their broccoli. Perhaps this makes it easier in a way for us to give them that most needful of treasures – truly unconditional love. Havingsaid that, it's easier because of the explanation in that well-known quote: "The reason grandparents and grandchildren get along so well, is that they've got a common enemy!"
(I jest, of course).
As well as you teaching them what are you learning from them?
One psychologist said, "We are so busy giving our children what we didn't have, that we don't have time to give them what we did have." I am learning that although there is hardly a child on the earth who will refuse an expensive gift, it is not there that the real fun lies. No, that is in doing simple things – even silly things.
And grandparents are great for creating traditions and building memories in children's lives. These are the things that help give a child roots and security. One eight-year-old wrote, "Every kid should have a grandmother because they are the only grown-ups that have time."
Authors often say that writing is a process of learning and discovery. What did you learn from writing this book?
As I spoke with others and asked them to share some piece of wisdom that was special to them, I learned afresh what in our hearts we all know: wisdom is not necessarily linked to IQ or qualifications. I spoke with people of all ages and from all walks of life. I don't always enjoy writing, but I think I truly enjoyed writing this book and, although it may seem a strange thing to say, it blessed me. Perhaps that is because there is so much of other people and their stories in it.
You have recently returned from south Africa. It's a county of many contrasts but what encouraged/discouraged you in your time there?
I go to South Africa each year to speak and to try to encourage a charity that is doing similar work to that done by Care for the Family in the UK. I have been going for over ten years and I hope I will go at least once a year for the rest of my life. I have no illusions about the challenges facing that beautiful country – still young in its freedom from the scourge of Apartheid – and yet I do not feel discouraged. One of the greatest challenges is that of good education for all.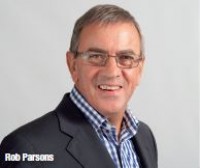 What do you hope readers will take away from reading the book?
People sometimes say to me, "Rob, you didn't tell me one thing I didn't know already, but you turned a light on for me." I'll be satisfied with that.
What are you reading for pleasure at the moment?
I'm reading a history of the Mossad called Gideon's Spies.
You have a very busy schedule but what do like to do when you have the opportunity to switch off from work and relax?
I like to walk – just in the streets around my home. I love television – Morse, Lewis, A Touch of Frost and Match of the Day. I don't much like being grown up, so fooling about at almost anything with anybody who will play it with me suits me fine.
July 25th, 2015 - Posted & Written by Together Magazine