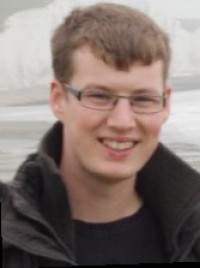 When asked what he believed about heaven, hell and the afterlife, Rob Bell replied, "We are firmly in the realm of speculation…"
Nobody has come back from heaven to tell us what it's like, so we can't be sure about such matters, Bell argued. But looking at the rapid growth in books by people who claim to have visited heaven, it seems Bell's view is increasingly doubted.
Books about near-death (after death?) experiences have been bestsellers since at least 1975, but Heaven Is For Real was a game changer within Christian publishing.
Despite being first published back in 2010 by Thomas Nelson, the 'astounding story of [Colton Burpo's] trip to heaven and back' (publisher's description) was the second bestselling Christian book of 2014 in the United States. Over 10 million copies have been sold and the film took over $22m in its first weekend.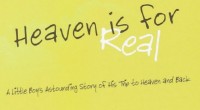 Those who argue heaven-and-back stories are pure fiction point to the recent revelation that Tyndale House's 'The Boy Who Came Back From Heaven' was, according to book's subject, made up. Alex Malarkey (and the puns have come thick and fast) called the book about his own experiences, '[one] of the most deceptive books ever.'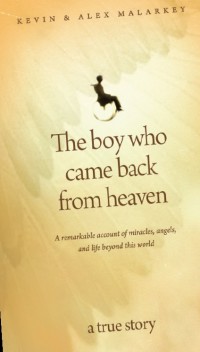 Tyndale put the book out of print in January 2015, but they admitted in their statement that Alex's mother Beth had, for "the past couple of years" been "unhappy with the book and believed it contained inaccuracies".
When contacted for this article, Tyndale reiterated that "On several occasions in 2012, Tyndale reached out to Beth Malarkey to schedule a meeting to respond to a list of alleged inaccuracies in the book. After originally agreeing to a meeting Mrs. Malarkey sent us an email on May 22, 2012, saying that, out of concern for her son, she no longer wished to meet".
Alex's father Kevin and mother Beth are reportedly not on speaking terms. The speculation is that the furore around Alex's story has been the source of much tension in the family. Kevin has made a career out of speaking about his son's story while Beth is at home caring for Alex.
According to Beth, the 'bestseller' status of the book meant that no one in the evangelical publishing industry wanted to kill it. This would explain why Tyndale failed to act for years after concerns were first raised.

Discerning the truth
But while Alex's story has now been taken off the shelves of Christian bookstores across the world, Melanie Carroll of Unicorn Tree Books in Lincoln says she's "quite happy selling" other books about trips to heaven. "I personally believe in heaven and am open… But then given my Dad had a firm conviction he had a conversation with Big G when clinically dead I guess I might be a tad biased."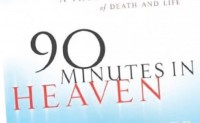 David Rees from Books Alive says the controversy around Alex's story has led some customers to question whether the more popular book Heaven Is For Real is "still OK". Many of the retailers Together spoke to have displayed Colton Burpo's statement (standing by his story) next to Heaven Is For Real to reassure prospective buyers.
Heather Mikes, manager at The Ark Angel Bookshop in Bude says, "I read Heaven Is For Real in one sitting, despite being held up at Akianes portrait of Jesus for what seemed like hours! On finishing I just knew without a shadow of doubt that it was real and have gone on to sell many, many copies based on my wholehearted recommendation, which I am still confident to do.
I believe that the Holy Spirit stepped in on that occasion so we must never forget that we are not alone in this tricky business and try to do it all in our own strength."
Peter Thomas from North Springfi eld Baptist Church offers a 'view from the pulpit'. "These books create significant pastoral issues for some people, and raise very diffi cult theological and hermeneutical questions. "The books may accurately convey the sincere understandings of individuals, but that is necessary but not suffi cient for them to actually be reliable or helpful. Life for some clergy and in some churches would be much simpler if these books were not promoted as "gospel truth" and so enthusiastically and uncritically received."
Publishers' responsibility
Tony Collins, publisher for Monarch Books and Lion Fiction at Lion Hudson PLC, says publishers must be "very careful" when deciding whether to publish biographies. "The problem is people can be very effective deceivers for decades so there are no guarantees. "The responsibility of putting someone in a position of some prominence is very great. You have a duty of care not only to your public and the bookshops but also to the author in question. There are quite a lot of people in the country to whom I've said write to me again in three years time when your ministry is better established."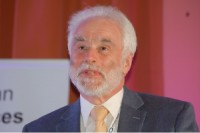 Character references
Journalist and editor Fiona Veitch Smith says publishers do not have the resources to do thorough checks on the validity of biographies, and instead rely wholly on character references.
Responding to Fiona's comment, Tony Collins said, "No publisher in the Christian world has any signifi cant resources to do anything, really". He admits that character references "count for quite a lot" when deciding whether to publish a story.
Fiona says Christian books live in "the grey area of the miraculous and incredulous." "People want to believe. And by suggesting something isn't true is somehow suggesting God can't do the miraculous. This opens the door for conmen and fantasists."
"I was commissioned by Monarch to ghostwrite the biography of an evangelist who had been a boy soldier in the Congo and allegedly escaped his captors, witnessed the murder of his family and finally made his way to South Africa where he lived as a street child before being found by a pastor and saved.
"In the nine months I spent working on the book I came to believe the majority of his story had been made up. Three weeks before the delivery of the manuscript and with the knowledge that I would lose fi nancially I shared my findings with Monarch and said I could not in good conscience allow the book to
be published. The contract was cancelled."
Taking the leap
Tony is open and honest about the challenges publishers face. It is his job to ask tough questions on an almost daily basis.
"In The Heavenly Man there are some truly remarkable occurrences some of which stretch the credulity," Tony explains.
"I wrote to Paul Hattaway and said 'can you set my mind at ease on the following points?' "Paul speaks fluent Mandarin but obviously he can't go and interview Chinese communist officials, however he was able to travel to quite a lot of remote villages and piece together information gathered from friends and family members. He was dealing with direct personal individual sources.
"He said, 'I checked these out with as many people as I could fi nd and at the end of the day Tony, where is your faith? Have you read the book of Acts?' "We are in the miracles business. God can do a new thing and sometimes you have to take a deep breath and leap."
June 11th, 2015 - Posted & Written by Together Magazine