A decade and five million record sales on from their 1999 debut, Casting Crowns have established themselves as one of the US's biggest selling Christian bands.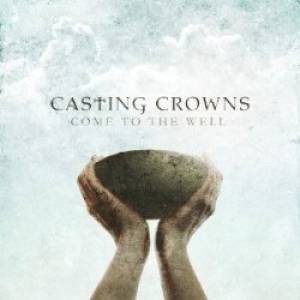 The band have unashamedly written music that fits into a category that lead singer Mark Hall calls "ministry of discipleship".
In other words, the band's primary aim is to build up the church. Few would argue that the band hadn't achieved that aim. With lyrics that pack a punch, Casting Crowns songs always aim for the heart.
Their songs have covered all kinds of topics in the past. And last year's release; Come To The Well is no exception. Courage, church unity, humility, justice and beauty are all themes explored on the recording.
With the exception of Jars of Clay, Casting Crowns had their first two albums certified platinum faster than any other Christian artist. It's an achievement made even more impressive by the fact that the band only exists part time.
Choosing to tour Thursday to Saturday, four of the seven members are able to dedicate the rest of the week to mentoring teenagers at their church in Daytona Beach, Florida. The band sees both their church ministry and music as working toward the same aim: Discipleship.
Musically, Come To The Well is almost identical to the band's eight other studio albums. The pop/rock genre the band has fallen into has provided them with a large fan-base. Come To The Well will no doubt please this primary audience, but winning over newer, and younger fans will be more difficult.
There's big ballads, soft acoustic tracks and middle of the road pop songs. All of them are executed with ease and style, but none of them push boundaries. The band focus their attention and effort primarily on their lyrics. There's no doubt that Casting Crowns do have a unique message to share.
While the recording could be critiqued from a musical point of view (there's little to write home about), the band's effort in challenging its audience to live out their Christian life with more integrity and passion is faultless.
Opening song Courageous sets the tone for the rest of Casting Crown's 13th recording. Inspirational lyrics from both Mark Hall and Melodee DeVevo combine over well-produced instrumentation to deliver a great opening. The song is also the soundtrack to last year's biggest selling Christian film.
City On a Hill slows the pace, but increases the hard-hitting message. Telling the story of a church that allowed differences and infighting to break itself up, the song is a warning to every listener. The song ends with the poignant lyrics of "And the Father's calling still, Come home"
It's lyrics such as "open our eyes to the world at the end of our pointing fingers", and "no one knows what we're for or against when we judge the wounded" in Jesus Friend of Sinners that showcase the depth behind Casting Crowns' excellent music. The band aren't just producing good music, they are having an impact with their lyrics. And while such words may sound preachy, when the song is heard in its full context, it shines as a humble plea for God to change all of our hearts, the band members included.
Other highlights include acoustic country influenced Spirit Wind, based on Ezekiel's vision of dry bones, and a surprisingly rocked up My Own Worst Enemy. Wedding Day is another highlight; a beautiful song about Christ and the Church.
Come To The Well is everything you'd expect from Casting Crowns. Powerful words set to a solid groove and delivered with integrity and passion. Not every band should have to reinvent themselves with every release. Casting Crowns' longevity and consistency is very impressive. Come To The Well is a must have for anyone who has enjoyed Casting Crowns music in the past.
Rating: 8 out of 10
April 4th, 2012 - Posted & Written by Sam Hailes