2012 has been a great year for Christian books, this was the year that we got new titles from top authors, runaway bestsellers and challenging reads.

Books that have such powerful messages and clear applicable principles it's really helpful when alongside a book a study guide is produced to run alongside it. Whether you are looking for a study to do in your own personal quiet times or something for a group to get together and study then here are a few of the latest releases from this year to get you started.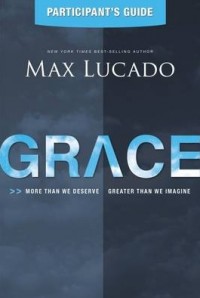 Grace Participant's Guide by Max Lucado tackled the subject which you may have guessed, Grace in his approachable look at a potentially tricky topic. Grace is always a brilliant topic to study, and in this study guide you won't get too caught up in complicated theological arguments but will be challenged to consider your own thoughts on the wonderful concept of grace.

The study is split into 7 sessions:

• The Grace-Shaped Life
• Jesus Stooped Low to Take Our Place
• You Can Rest Now
• Accepting the Gift of Wet Feet
• Coming Clean Within Grace that Abounds
• Chosen to a Guaranteed Place in the Family
• Sustaining and Sufficient Grace

Each study gives the set chapters to read of the book and then follows with a reflection on the selection, personal questions that could be answered alone or done to then participate in a group discussion and some practical applications to mull over with space included to jot down notes or thoughts.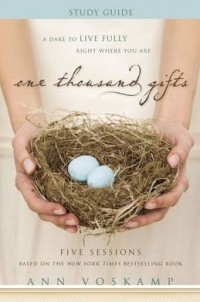 One Thousand Gifts Study Guide from bestselling author Ann Voskamp a study guide that runs in partnership with the One Thousand Gifts DVD Study that will get you on board to live a life of radical gratitude. A chance to really reflect and think on how to practically live a life of thankfulness in light of the often messy world that we live in. This study is designed for use in a group as you will need a copy of the DVD to use with the study guide. Each study has a video element that you will discuss along with Bible passages to read and talk about.

Divided into five sessions you will be taken through the following topics:

• Attitude of Gratitude
• Grace in the Moment
• All is Grace
• Trust: The Bridge to Joy
• Empty to Fill

John Ortberg's look into the life and works of the 'inescapable Jesus' is now available with a participant's guide to take you through Who Is This Man? Participant's Guide another five session study that is used alongside Who Is This Man? DVD Study.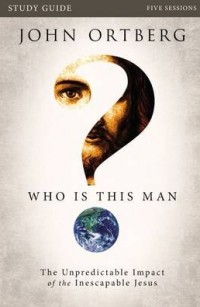 Divided into the following sessions this course is designed for use in a group and would be suitable for those wishing to learn about the person of Jesus both new to the faith or just wanting to focus on the most famous man in history.

• The Man Who Won't Go Away
• A Revolution of Humanity
• The Power of Forgiveness
• Why It's a Small World After All
• Three Days That Changed the World

Helpfully detailing the participant's guide are the timings for the sessions and how long it is estimated to complete the study. Group discussion questions are included that reflect on the video presentation there are also personal reflection questions that people can do before meeting together to discuss that will maximise the effectiveness of the study.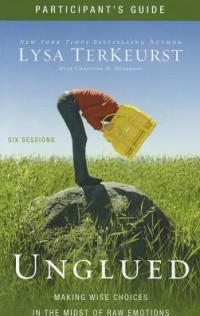 Finally, one for the ladies Unglued Participant's Guide by Lysa Terkeurst that follows the themes brought up in Unglued a guide to controlling your God given emotions. Unglued: A DVD Study is shot in the beautiful city of Florence, Italy with Lysa taking you through the sessions, with explanation and personal experiences.
Six sessions take you through the study with the following focuses:

• Grace for the Unglued
• Freedom for the Unglued
• Four Kinds of Unglued
• A Procedure Manual for the Unglued
• Lingering Words for the Unglued
• Imperfect Progress for the Unglued

So if your women's group at church is looking for a chance to get together and reflect on some Godly principles when it comes to our often over active emotions then this is probably for you. You also get 6 days worth of personal study materials so that you will be well equipped when it comes to meeting up to discuss what you have learnt or been challenged by.

With so much choice for books to study and great resources available why not check out one of these or the many others available in our Individual and Group Bible Study department.


November 8th, 2012 - Posted & Written by Anna Hockley