If you're anything like me, then trying to grab time with God amidst the busyness of life is one of your biggest inner frustrations. Spending time with God is vital to my Christian walk, to living life with Jesus at the centre and focusing my mind and heart on Him.
Update: The Closer to God series is no longer available. You can find other dated Bible reading notes here.
So where do you turn when you feel like you've tried everything? Well, there's a wide variety of daily readings available to suit every style, depth and format. But with so much choice it seems sensible to take a look at just which, as the title suggests, might help me get 'Closer to God'.
You can use Closer to God at any time of day – whenever you find a quiet moment and want to use it to connect with God." - Jo Swinney.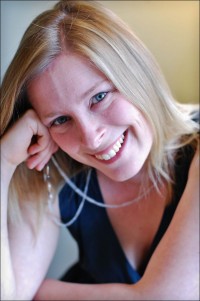 Jo Swinney
Editor of Closer to God
Scripture Union's Daily Reading Series had a makeover in 2012 with a fresh new contemporary look that complements the material inside.
You won't be overwhelmed with page upon page that immediately makes you think there's not enough time, but just one page a day… yes! Even I can make it through that!
Closer to God is for anyone wanting to invest in their spiritual life, but particularly for those who value having the questions raised, who want to go deeper into the Bible and explore it for themselves, who are intrigued by spiritual disciplines and are looking for new and fresh ways of experiencing God's presence." - Jo Swinney.

Designed for those looking to find a helping hand when it comes to a quiet time, Closer to God ticks all the boxes. Each day's reading is an easily do-able few verses with enough questions to get you thinking and wondering, and with a 'doing it' bit at the end: anything from a suggested prayer to further readings that help you make it a through the Bible in a year.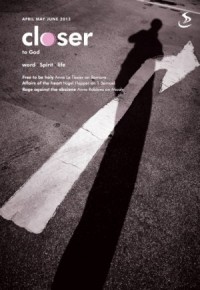 So who is it for?
Basically, it's for anyone from student age upwards. Edited by Jo Swinney, and with a wide range of contributors, Closer to God gives you the benefit of experience from a helpful spectrum of leaders, authors and those in ministry.
"Closer to God has great content, and not too much of it. It is perfect for busy professionals, parents of young children and students for whom time is a luxury." – Jo Swinney.
So whether you're looking for a Bible study tool to help you get started or if you just fancy a change from your usual daily reading notes, Closer to God could well be for you.
With each edition taking you through 3 months of the year, it's an easy option to give it a go and see if this is the daily reading series that suits you best
May 4th, 2013 - Posted & Written by Anna Hockley